Sprott Shaw College - Richmond College Campus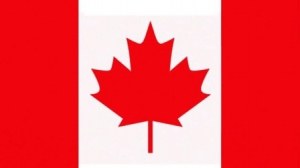 British Columbia
About Sprott Shaw College - Richmond College Campus
Richmond Campus is the newest campus of the college. It is located on Cambie Road near 3 road and is well connected to all the utilities. It is a well-known college campus that provides students with everything they need. The faculty makes sure to offer students the right classes for them to widen their horizons in this ever-changing community as well as career advancement.
Students can easily access Aberdeen Centre, Aberdeen Canada Line SkyTrain Station, and Yaohan Centre and experience the most diverse and multicultural communities in Canada. Within walking distance of the campus, students can find anything from food to culture. There are also programs geared towards helping local communities as well as standard program offerings for students that want a full college experience.
Services and Facilities
Sprott Shaw College is a world-class learning institution that offers students an enriching and challenging environment. The learning facilities at the college are second to none and the small class sizes and individualized attention mean that students get a quality education that fits their program and needs. The modern and well-maintained campus also ensures that students feel at home in a welcoming environment.
The college campus creates a perfect location for students to get active, snag a bite to eat, prepare for class, and more.
Accommodation
The college has affordable on-campus housing that is good for any student, whether they prefer to live alone or with roommates. For students seeking housing for the first time, the College Campus can help.
Scholarships
The College offers multiple scholarships to students who are looking to improve their academics, community involvement, and extracurricular activities. Each scholarship is for a different purpose and is for a different amount. Some of them are:
Anna Sprott Scholarship
Passing It Forward Scholarship
Personal Growth and Fortitude Scholarship
Facilities
Sports & Recreation Facilities
Admissions
Sprott Shaw College - Richmond College Campus has different eligibility requirements for different courses. However, there are certain requirements that every student must keep in mind before applying to the college:
Students should be at least 18 years old before taking admission
Students should be proficient in English and must have taken IELTS, TOEFL, PTE or other equivalent exams
Students are required to submit their original transcripts from all the academic institutions they have attended.
Criteria

Requirements

Minimum Age

18 years

Language Proficiency Test

IELTS, TOEFL, PTE

Documents Required

Original transcripts of last academic institutes
Transcripts should be in English

Intake

January and September
Note: International students are considered on a case-by-case basis, therefore there can be some additional requirements while taking admission to Sprott Shaw College - Richmond College Campus, depending on the program a student applies to.
No Experiences Shared yet
Other Popular Colleges in Canada