Sprott Shaw College - School of Trades Campus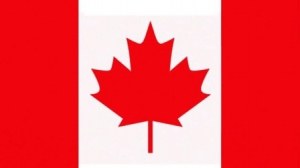 British Columbia
About Sprott Shaw College - School of Trades Campus
Sprott Shaw College was founded in 1903. Since that time, it has spread across 16 campuses around the country and offers over 130 career-focused college programs. It is completely focused on getting students jobs in their field. This college has specialized career placement services and innovative state-of-the-art training programs that set us apart from other colleges. College offers flexible monthly start dates, early access to programs, and quality assurance. Because of this, it has a long-standing reputation of equipping students with innovative ways of thinking through hands-on training and practical programs.
The Trades Campus is conveniently located in the heart of the city and is easily accessible by transit. Students can easily reach out to campus through local bus routes from several SkyTrain stations. Besides, it also features free student parking. The Trades Program at ITA offers students the chance to become certified apprentices. The Foundation program is aimed at students who require no ITA sponsorship and includes a practical 25-week practicum. The Construction Electrician program includes a combination of theoretical class content and hands-on lab experience using industry-standard equipment.
Services and Facilities
Sprott Shaw College understands that it's not enough to simply provide students with a world-class education. That's why it goes above and beyond to provide students with a world-class experience. The facilities are world-class in every sense of the word. The campus is nestled in the heart of the greenbelt and boasts extensive facilities such as a state-of-the-art library, a convenient cafeteria, and a gym with a range of amenities such as a huge library, cafeteria and a lot more.
Accommodation
At this college, students will find a variety of on-campus housing options at a variety of prices. This can make the transition from home to campus a little less stressful since students will not have to hunt for houses that are comfortable, affordable, and convenient. The college has a wide variety of options for student housing so that every student can find the perfect place to live.
Scholarships
For many students, paying for school is one of the most stressful parts of going to college. Luckily, Sprott Shaw College offers a variety of scholarships and grants to help make paying for school easier. Some of them are:
Anna Sprott Scholarship
Passing It Forward Scholarship
Personal Growth and Fortitude Scholarship
Facilities
Sports & Recreation Facilities
Admissions
Sprott Shaw College - School of Trades Campus has different eligibility requirements for different courses. However, there are certain requirements that every student must keep in mind before applying to the college:
Students should be at least 18 years old before taking admission.
Students should be proficient in English and must have taken IELTS, TOEFL, PTE or other equivalent exams.
Students are required to submit their original transcripts from all the academic institutions they have attended.
Criteria

Requirements

Minimum Age

18 years

Language Proficiency Test

IELTS, TOEFL, PTE

Documents Required

Original transcripts of last academic institutes
Transcripts should be in English

Intake

January and September
Note: International students are considered on a case-by-case basis, therefore there can be some additional requirements while taking admission to Sprott Shaw College - School of Trades Campus, depending on the program a student applies to.
No Experiences Shared yet
Other Popular Colleges in Canada