Sprott Shaw College - Surrey College Campus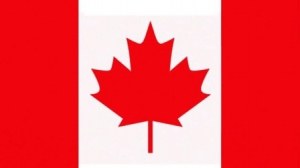 British Columbia
About Sprott Shaw College - Surrey College Campus
Established in 1903, Sprott Shaw College is a private post-secondary institution in British Columbia. It was formed through the partnership of William Henry Shae and Robert James Sprott; when the Vancouver Business Institute was renamed Sprott Shaw Business Institute, it gained some clout amongst B.C. residents and expanded its campuses to Nanaimo, Victoria and Vancouver, thus starting a new era of higher education in western Canada.
Located next to a SkyTrain station, this downtown campus is conveniently within reach of City Centre mall, and offers a wide array of programs that suit the needs of students who want to study in areas that relate to technology or the arts. The G2 system allows students to learn using modern technology, while many courses are taught with classes of under 25 students. Offering more than just an education, there's an on-campus barista bar providing delicious coffee and tea as well as lounge areas where students can get away from the stresses of class life in order to enjoy some downtime. There's also a student lounge for events such as campus barbeques as well.
Services and Facilities
This campus is surrounded by an array of amenities and buildings, providing students and teachers with the perfect mix of physical space, facilities, resources and opportunities. The campus has been rated as one of the best in the country and has received countless recognition across a wide range of fields. There are plenty of spaces such as gyms and cafes where students can relax or study during their free time. Teachers on this campus have extensive training so they understand what it takes to be effective educators today.Students have plenty of chances to interact with each other or with their teachers and get all their questions answered directly.
Accommodation
College has residence services that are high quality, comfortable living quarters, providing great food and an opportunity to make friends. Sometimes it's hard for people to make friends, especially within the first year of university. However, residence services offer an opportunity for people to make friends with like-minded people.
Scholarships
College offers many scholarships and bursaries for international students. In specific, there are scholarships for both domestic and international students, which include:
Anna Sprott Scholarship
Passing It Forward Scholarship
Personal Growth and Fortitude Scholarship
Facilities
Sports & Recreation Facilities
Admissions
Admission to Sprott Shaw College - Surrey College Campus is subject to certain requirements and the eligibility requirements vary as per the program a student applies to. However, there are certain requirements that every student must keep in mind before applying to the college:
Students should be at least 18 years old before taking admission.
Students should be proficient in English and must have taken IELTS, TOEFL, PTE or other equivalent exams.
Students are required to submit their original transcripts from all the academic institutions they have attended.
Criteria

Requirements

Minimum Age

18 years

Language Proficiency Test

TOEFL/IELTS/ PTE

Documents Required

Original transcripts from all the academic institutions they have attended
LOR: Needed for a few courses
CV: Needed for a few courses
Additional documents: Required

Intake

January and September
Note: International students are considered on a case-by-case basis, therefore there can be some additional requirements while taking admission to Sprott Shaw College - Surrey College Campus, depending on the program a student applies to.
No Experiences Shared yet
Other Popular Colleges in Canada