Sprott Shaw College - Victoria College Campus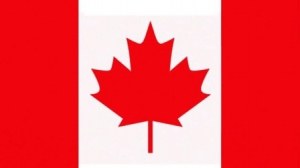 British Columbia
About Sprott Shaw College - Victoria College Campus
Sprott Shaw College is one of Canada's oldest and most recognized private colleges. It was established in 1892 by Robert James Sprott and William Henry Shaw. The college has 16 campuses across British Columbia at Abbotsford, Chilliwack, East Vancouver, International Office, Kamloops, Kelowna, Maple Ridge, Sprott Shaw College Nanaimo, New Westminster, Penticton, Richmond – School of Trades, Surrey – Fraser River Road Campus, Surrey – King George Boulevard Campus, and Victoria.
Victoria campus is only a few minutes by bus from downtown, shopping destinations like Oakridge Center Mall, restaurants and cafes like Tim Hortons and Starbucks, as well as all kinds of other local amenities that make living in downtown Vancouver easier and more convenient than ever.
This campus connects closely with several employers within the area to ensure that its students are not just acquiring new skills and knowledge in their field of study but also working on their career preparation so they can compete with all other applicants who have working experience in this subject. Students get regular seminars by practitioners from those local companies on how they can easily apply to become full-time employees and get all opportunities that are being provided in return. This is combined with the career planning programs that were put into place for students to access even more help from experts and professionals who know much about potential job opportunities.
Services and Facilities
Besides world-class infrastructure, the Campus offers a host of other benefits including well-qualified professors and an immersive learning environment to all students. A dedicated placement team helps students with job placements even after graduation. The team always gives students a helping hand with writing resumes and preparing for interviews.
Another thing that sets this college apart from the rest is its expertise in lifelong learning. The skills and knowledge students learn during their studies here can be upgraded and refreshed with lifetime course refreshers available to all our alumni so that they can stay up-to-date with what's new in your industry.
Accommodation
There is a wide variety of accommodation options offered for students at the college. Included in this range are hostels, traditional residence halls and apartments. The hostels are the cheapest option, but they tend to have the highest occupancy rates.
Scholarships
The range of scholarships offered is of different qualities, requirements, and amounts. Some are given by the government, some by schools and businesses, and some are given by private entities.
Facilities
Sports & Recreation Facilities
Admissions
Admission to Sprott Shaw College - Victoria College Campus is subject to certain requirements and the eligibility requirements vary as per the program a student applies to. However, there are certain requirements that every student must keep in mind before applying to the college:
Students should be at least 18 years old before taking admission.
Students should be proficient in English and must have taken IELTS, TOEFL, PTE or other equivalent exams.
Students are required to submit their original transcripts from all the academic institutions they have attended.
Criteria

Requirements

Minimum Age

18 years

Language Proficiency Test

TOEFL/IELTS/ PTE

Documents Required

Original transcripts from all the academic institutions they have attended
LOR: Needed for a few courses
CV: Needed for a few courses
Additional documents: Required

Intake

January and September
Note: International students are considered on a case-by-case basis, therefore there can be some additional requirements while taking admission to Sprott Shaw College - Victoria College Campus, depending on the program a student applies to.
No Experiences Shared yet
Other Popular Colleges in Canada