Sterling College - Lethbridge Campus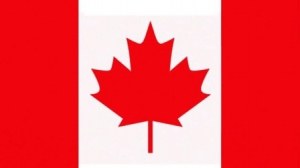 British Columbia
About Sterling College - Lethbridge Campus
Sterling College is a well known college which was established in Victoria, British Columbia, in 2001. For more than two decades, the institution has provided training to international and local students who wish to improve their English language skills. In late 2016, the College began a series of transformative reforms that marked the beginning of a new era for the institution. The first step in this process was the institution's ownership shift, which resulted in it becoming a member of the Asia Pacific Education (APEDU) organisation. In February 2016, Stewart College became the organization's second expansion, after the acquisition of Canadian Tourism College in the previous month. More notable advancements occurred in 2017, including the formation of a campus in Vancouver, the introduction of the first career training programme, and the announcement of the College's new name, Sterling College.
Sterling College's objective is to offer students with a dynamic and supportive learning environment in which the students may gain the credentials they need to enter in-demand occupations after completing their studies. The college's mission is to provide training that goes above and beyond industry norms.
Business, nursing, and technology courses are all available at the college. The institute offers three Red Deer College programmes in addition to those offered by the college. Students who successfully complete the Software Development or Network Administration programmes will be awarded a diploma from Sterling College as well as an occupational diploma from Red Deer College, while students who successfully complete the Health Care Practice programs will be awarded a postgraduate certificate from Sterling College as well as an occupational diploma from Red Deer College.
Services and Facilities
Top notch student services have helped Sterling College to establish a reputation for excellence in higher education. A wide number of services and facilities are available to students at Sterling College. Some of these services are: health and wellness services, social and cultural events, athletics and sports facilities, etc.
Accommodation
It is essential that a student has a pleasant and convenient location to stay while pursuing their academics. The institute itself does not currently provide any on-campus accommodations. Many international students prefer to live with a local family while pursuing their studies in Canada, a practice known as "homestay". There are also a number of off-campus accommodation options available for the students. In order to know more about the off-campus accommodation options, students can get in touch with the college administration.
Scholarships
Sterling College provides significant need-based grants as well as a number of merit scholarships to help students pay for their education. All scholarships are renewable, provided that the recipient maintains outstanding academic achievement and maintains a positive reputation in the community. Amounts of up to $10,000 a semester are available through Sterling College Grants, which are provided to students for each year of attendance based on financial need as determined by the FAFSA and the Sterling College Financial Aid Application. Grants for commuting students at Sterling College may vary from those for on-campus students.
Facilities
Sports & Recreation Facilities
Admissions
Admission to Sterling College - Lethbridge Campus is dependent on meeting certain criteria, which vary depending on the program to which a student applies.
The student must be at least 18 years old at the time of beginning of the course.
Students who are not native English speakers must take language proficiency assessments such as the PTE, IELTS, or TOEFL, or other similar exams.
Before submitting any application request, students must produce authentic transcripts (translated if the originals are not in English) from all academic institutions attended.
| | |
| --- | --- |
| Criteria | Requirements |
| Minimum Age | 18 years |
| Documents Required | Original transcripts, Passport |
| Language Proficiency Test | IELTS Academic Test, TOEFL iBT, PTE, Duolingo |
Note: Due to the fact that overseas students are evaluated on an individual basis, there may be additional criteria when applying for programs of Sterling College - Lethbridge Campus.
No Experiences Shared yet
Other Popular Colleges in Canada