Tamwood International College - Toronto Campus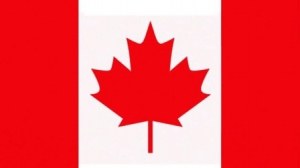 Ontario
About Tamwood International College - Toronto Campus
Tamwood was created by Tamsin Plaxton and Matthew Collingwood in 1992, and it currently provides a variety of educational, holiday, job, and travel programmes, as well as supplementary service in order to ensure the students develop and master new skills. These programmes assist in the holistic growth of the students abilities and overall talents.
Tamwood institute is regarded as one of the best programme providers in the country, offering excellent English language training for adults, students, and teens to help them achieve their personal, professional, and academic language-speaking goals. Students are guaranteed to enjoy their time outside of the classroom as much as they enjoy their time inside, with the schools being located in two of Canada's most beautiful locales, metropolitan Toronto, Vancouver and world-renowned Whistler. Tamwood's English programmes are designed to blend the most up-to-date learning methodologies with engaging and intriguing subject matter, making the process of learning English simple and pleasant. Tamwood has a stringent "English Solely" policy that requires pupils to speak only in English at school and during events in order to benefit them and maximise their language learning experience.
As a Tamwood student, one can enjoy Toronto's gorgeous mountains, beaches, and parks. Hiking, skiing, kayaking, and beach volleyball are just a few of the popular outdoor activities in Toronto, all of which are conveniently accessible by public transit. Aside from its natural beauty, the city has a thriving urban scene where they can sample music, art, and cuisine from a variety of ethnicities, faiths, and cultural groups.
Services and Facilities
Tamwood International College - Toronto Campus is conveniently placed near a subway station, which is accessible from the school building. Within the school, there is a student lounge, as well as cafés and stores for students' recreational needs and interests. Students have free access to wifi networks on this campus, which is provided by the college. Located in Downtown Toronto, the Toronto campus is easily accessible through the PATH, an underground network of pedestrian tunnels that connects several retail districts and even a market to the school. Typical fast food and take-out establishments such as Subway, A&W Canada, McDonald's, Tim Hortons, and Starbucks are also readily available nearby for students' convenience.
Accommodation
Tamwood offers a wide range of student housing options to meet the students' financial requirements and budget. When a student arrives in Canada, the College ensures that a student has a place to sleep off their jetlag so that they can start their academic journey feeling refreshed and without the worry of finding a new place to stay.
Hostels in Vancouver, Whistler, and Toronto, as well as student dorms in Vancouver and Toronto, provide non-homestay options. All requests are handled on a case-by-case basis and are adapted to the individual needs of each student.
At this point of time Tamwood does not provide any on-campus accommodation for the students. In terms of homestay amenities, the institution offers thoroughly selected, English-speaking homestay families that give students with fully furnished private rooms and either private or shared bathrooms, depending on their needs. In order to accommodate the needs of all students, three food choices are available: Full-Board (breakfast, lunch, and supper), Half-Board (breakfast and dinner), or No Meals. A high-speed wireless internet connection as well as laundry facilities are also available to them.
Facilities
Sports & Recreation Facilities
Admissions
Prior to applying at ??Tamwood International College - Toronto Campus, students should be aware of the following general requirements.
During the start of the course, the student must be at least 18 years old.
Students who do not speak English as a first language must take language proficiency tests such as the PTE, IELTS, or TOEFL, or other equivalent examinations.
Before filing any application request, students must provide authentic transcripts from all academic institutions attended (translated if the originals are not in English).
Criteria

Requirements

Minimum Age

18 years

Documents Required

Original transcripts, Passport

Language Proficiency Test

IELTS Academic Test
TOEFL iBT
PTE
Duolingo

Intake

September
Note: Tamwood International College - Toronto Campus might include some additional requirements for international students which may vary according to the course that the student has opted for.
No Experiences Shared yet
Other Popular Colleges in Canada