The University of Winnipeg Collegiate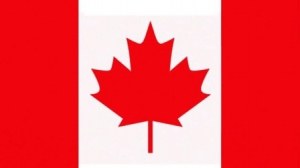 Manitoba
About The University of Winnipeg Collegiate
The University of Winnipeg Collegiate (UWC) is situated in the historic Wesley Hall (constructed in 1888) and provides an excellent high school education to its students. UWC is unique in its own way, it is Canada's only full-fledged high school program housed within a university. The teachers, teaching team, and full-time international student advisor guarantee that the students are on the right track.
The Collegiate is located on the downtown campus of the University of Winnipeg and provides convenient access to the city's events and attractions. Academic achievement and accessibility in a critical thinking and community spirit environment are the Collegiate traditions.
Services and Facilities
The Collegiate offers a diverse set of high-quality academic courses, including English, biology, chemistry, applied mathematics, pre-calculus mathematics, physics, and social studies, as well as a diverse set of electives.
For Winnipeg students in grades 9 to 12, the University of Winnipeg Collegiate offers the best of both worlds: a high school at a university. Whether a student enjoys studying, is a future leader, or has a special talent to develop outside of the classroom, they can prosper with the independence and flexibility of university learning combined with the support of a close-knit community of educators who are invested in their students' success. The Collegiate provides a secure and interesting environment that is free of distractions and interruptions.
Faculty at the collegiate try to engage students in a rigorous curriculum that will prepare them for a lifetime of learning and inspire them to pursue it. Anime Club, Art Club, Debating, Photography, Media Club, Drama Club, Social Justice Club, Glee Club, and Yearbook Club are some of the extracurricular groups and activities available at the Collegiate.
Accommodation
For students living on campus, colleges offer furnished dorms in McFeetors Hall and single rooms in Balmoral Houses as shared housing. Living in residence at the University of Winnipeg allows students to live independently without feeling lonely.
Homestay is a fantastic way of easing into life in Winnipeg, improving English, and learning about Canadian life and culture. A private, furnished bedroom, internet, and three meals per day are all included.
Scholarships
The Collegiate provides targeted, practical support to Grade 12 students who are preparing to apply to university through its University Scholarship Services Office. International students who have received an Official Acceptance Letter to the Collegiate's Grade 9, 10, 11, or 12 programme are automatically offered Collegiate International Scholarships (including UW-PUPP and University Foundation Program). Students must have an overall GPA of 80% or above in their top five academic subjects (including Math and English) in the preceding grade level to be considered. New students who match the criteria are automatically given Special Entrance Scholarships.
Notable alumni
Students are part of an important legacy of Collegiate graduates who have gone on to accomplish great things. The Collegiate love to share stories of alumni success with the community, and hope they stay in touch. Some of Notable Collegiate Alumni are : Edward Schreyer (Former Premier of the Province of Manitoba, Former Governor General of Canada), Bob Brennan (Former CEO, Manitoba Hydro), Barbara Bowes (President, Legacy Bowes Group), Charles Prober (Professor, Stanford University), Susan Thompson (Former Mayor of Winnipeg, Former President and CEO of the University of Winnipeg Foundation), Luke Doucete (Singer/songwriter), Dr. Shawon Kinew (Doctor (Harvard University).
Admissions
Admission to the University of Winnipeg Collegiate is dependent on meeting certain criteria, which vary depending on the program to which a student applies.
Student should be at least 18 years before taking admission
Student should be proficient in English and must have taken IELTS, TOEFL, CanTest, PTE or other equivalent exams
Students are required to submit their original transcripts from all the academic institutions they have attended. If the transcripts are not in English, then students need to submit translated copies of the same along with the originals.
Criteria

Requirements

Minimum Age

18 years

Language Proficiency Test

IELTS, TOEFL, CanTest, PTE

Documents Required

Official transcript of all high school credits completed,
Copy of the biographic page from passport,
Letter of reference from the current English teacher sent directly to collegiate.

Intake

Jan, May, Sept
Note: International students are considered on a case-by-case basis, therefore there can be some additional requirements while taking admission to The University of Winnipeg Collegiate, depending on the program a student applies to.
No Experiences Shared yet
Other Popular Colleges in Canada