Thompson Rivers University - Kamloops Campus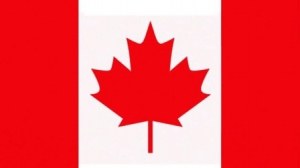 British Columbia
About Thompson Rivers University - Kamloops Campus
Thompson Rivers University established in 1970 has been delivering high-quality, great education to both national and foreign students for more than 45 years. Over 26,000 students are enrolled at Thompson Rivers University, either on their William Lake or Kamloops campuses, or in distance or online courses and programmes offered as part of the university's open learning initiative. International students account for around 10% of the student population at TRU, with students from India accounting for 22% of the student population.Students can pick from more than 140 on-campus programmes and around 60 open learning programmes at Thompson Rivers University, which is located in Winnipeg, Manitoba.
While the University places high value on academic involvement, it also offers programmes that aid in the full development of students' abilities and skills. The university's programs are designed in a way that they integrate and foster diversity as well as intercultural understanding among the students from many worldwide communities who are enrolled at the school.
Customized training and consulting initiatives are undertaken by the university for worldwide students on a wide range of topics. This institution has one of the most diverse streams of programs, which mixes English language instruction with teacher training for professors from different parts of the world. In addition to providing high-quality and flexible education ,training,and research, it is also an ecologically conscious institution that serves regional, national, and worldwide learners as well as the communities. The college has dynamic study choices, tailored student services, hands-on learning experiences, and a diverse and inclusive atmosphere enabling students to achieve their objectives.
Services and Facilities
Thompson River University provides a wide range of student services to its students, all of which are important in helping them build their academic futures. Students are instantly made to feel at ease as a result of these excellent services, and once they are comfortable, they are better equipped to familiarize themselves with the new university environment and succeed. Following are some of the services and facilities which the college offers on-campus housing, sports and recreation facilities, orientation facilities, and fully-equipped libraries.
Thompson Rivers University empowers its students to achieve their goals by providing flexible learning options, individualized student services, hands-on learning opportunities, and a diverse and inclusive environment.
Accommodation
On-Campus housing is offered by the school administration in accordance with the preferences of students and the availability of appropriate solutions. Thompson River University's 11-story student apartment, which houses 570 students and boasts some of the greatest views in the city, is a popular choice among students. In addition, a dorm-style residence on the south side of campus on McGill Road, which seats 302 students in four-bedroom quads, is under construction.
Students have a wide range of possibilities when it comes to locating off-campus housing in the surrounding locations. The accommodations are often near the university and within walking distance or a short bus trip.
The university Homestay Program allows students to live with Canadian families, learn about their culture, and participate in it. Thompson River University has a well-established network of certified host families.
Scholarships
Each year, Thompson River University is able to provide hundreds of awards and scholarships totaling more than 1.5 million dollars to students. Some of them are:
Entrance scholarships
In-course scholarships, bursaries and awards
TRU Assurance Bursary
Graduate awards
Facilities
Sports & Recreation Facilities
Admissions
Before applying to Thompson River University - Kamloops Campus, students should be aware of the following prerequisites. The following are some examples of typical eligibility criteria:
At the time of admission, the student must be at least 18 years old.
Students from non-English speaking countries are required to take IELTS, TOEFL, PTE, or other similar examinations to demonstrate their language skills.
Before submitting an application, students must produce original transcripts from all academic institutions. If the original transcripts are not in English, students must include translated versions with each original document.
Criteria

Requirements

Minimum Age

18 years

Documents Required

Original transcripts, Passport

Language Proficiency Test

IELTS Academic Test
TOEFL iBT
PTE
Duolingo

Intake

May, September
Note: Because overseas students are evaluated individually, there may be additional criteria when applying to Thompson River University - Kamploops Campus programs.
No Experiences Shared yet
Other Popular Colleges in Canada