Toronto Film School - 415 Yonge St Campus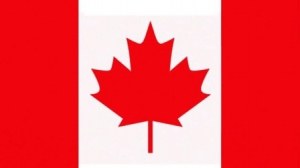 Ontario
About Toronto Film School - 415 Yonge St Campus
The Toronto Film School was founded in 2001 and is now one of Canada's most prestigious post-secondary institutions for students interested in careers in design, fashion, and film. Students enrolling in the Toronto Film School are taught by industry professionals through immersive education, hands-on projects, and collaboration with their peers over the course of 12 to 18 months, and so transform their raw potential into skills required for their career choices.
The QS World University Rankings have ranked Toronto Film School as a top film school, and it offers a fast-paced, hands-on, and highly collaborative learning environment designed to equip students with the theories and skills needed to connect their career goals with their creative abilities. Whether students are interested in cinema, design, video games, or fashion, Toronto Film School provides a welcoming environment, award-winning instructors, and a network of creative peers to help them achieve their goals.
Students from all around the world attend the college's three campuses in Toronto. The school prepares students for jobs in film production, theatre, interior design, graphic design, video game creation, fashion, writing, and acting in a cost-effective and timely manner. Students are educated in a very practical atmosphere under the skilled guidance of industry professionals, allowing them to transform their creativity into the skills required in the ever-competitive entertainment industry.
Services and Facilities
The Toronto Film School is noted for providing students with personalized support at every stage of their studies. Students will find a range of tools in this section to assist them in managing their school experience.
To support classroom and lab learning, the library has technical and business journals, books, periodicals, audiovisuals, a variety of electronic and print-based reference materials, CD-ROM and Internet access, as well as printers and photocopiers. There are additional reference and interlibrary lending services accessible.
Accommodation
Students moving to Toronto will need to find suitable accommodations, preferably near campus. The campus doesn't offer residences or on-campus housing, so it keeps a list of accommodations, which are usually shared apartments, private rooms, or Home Stay arrangements with a local family.
Home Stay is an option to consider. This option provides a family-friendly environment where students can relax and enjoy the comforts of home, as well as hosts who can answer their questions and provide student insight into Toronto and Canadian living.
Scholarships
The Toronto Film School provides scholarships and rewards to deserving and capable overseas students who can demonstrate their ability based on the criteria listed above. The Toronto Film School is providing a CAD 5,000 scholarship. Interested candidates should download the scholarship application and submit it with the other required documentation. Grants may be provided based on a combination of outstanding grades, athletic achievement, extracurricular activities, or other exceptional achievements, and are occasionally based on financial need. Full-time students are usually granted scholarships based on their academic achievements and performance.
Notable Alumni
The Toronto film school has alumni such as Spencer Sinclair (Screenplay Writer) and Ali Kazmi (Canadian-Pakistani Actor).
Facilities
Sports & Recreation Facilities
Admissions
Admission to Toronto Film School - 415 Yonge St Campus is dependent on meeting certain criteria, which vary depending on the program to which a student applies.
Students should be at least 18 years old before taking admission.
Students should be proficient in English and must have taken IELTS, TOEFL, PTE, or other equivalent exams.
Students are required to submit their original transcripts from all the academic institutions they have attended. If the transcripts are not in English, then students need to submit the translated copies of the same along with the originals.
Criteria

Requirements

Minimum Age

18 years old

Language Proficiency Test

IELTS, TOEFL, PTE

Documents Required

Official transcript of academic institutions.
Passport, Class 10th, and 12th mark sheets and/or transcripts

Intake

January
Note: International students are considered on a case-by-case basis, therefore there can be some additional requirements while taking admission to Toronto Film School - 415 Yonge St Campus, depending on the program a student applies to.
No Experiences Shared yet
Other Popular Colleges in Canada