Toronto Film School - Davisville Campus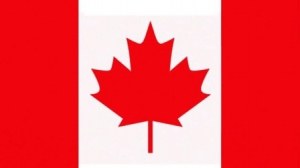 Ontario
About Toronto Film School - Davisville Campus
The Toronto Film Campus is situated in the centre of the city at 1835 Yonge Street. It first opened its doors in 2001, and since then, it has grown to become one of Canada's most prestigious post-secondary schools for students interested in careers in design, fashion, and film production. A course at the Toronto Film School takes 12 to 18 months to finish. Students learn from industry specialists who translate their raw potential into the skills needed for their chosen occupations through intensive education, hands-on projects, and collaboration with their peers. The Toronto Film School offers a bachelor's degree in filmmaking to students.
Students come from all over the globe to study at the college's three campuses in Toronto. In a very practical environment, students learn to translate their ideas into the talents demanded by the ever-competitive world of the entertainment business. They also learn under the guidance of industry professionals who have years of experience in their field of study.
On a regular basis, programme advisory committees meet at the school, where they work for the improvement of their courses through constant updates and feedback from the entertainment industry, ensuring that the curriculum is up to date with the most recent trends and changes in the field of entertainment. To provide each student with individualised attention and training throughout the programme, all of the programmes are application-oriented, and the class sizes are kept small.
Services and Facilities
The Toronto Film School provides an exciting, professional, and high-energy environment in which students are happy to contribute their creative best. All of this may be attributed to great student services such as student housing, health services, library and bookstore, interactive open houses, etc.
Accommodation
There are several options for students enrolling at the Toronto Film School when it comes to where they will reside during their time there. Students have the option of living alone or in homestays. However, the fees and rents vary according to the kind of housing, meal plans, amenities supplied, and other considerations. Private rental lodgings are also available. Students who face difficulty with their housing arrangements may seek support from the International Office at the school.
Scholarships
Toronto Film School - Davisville Campus offers awards, bursaries and scholarships to students. Scholarships are provided keeping in mind their financial need and grades whereas awards are on the basis of academic performance only.
Admissions
At Toronto Film School - Davisville Campus, students undergo a rigorous application process that varies depending on the programme. Before submitting an application for a college post, keep the following points in mind:
Students must be at least eighteen years old at the time of application in order to be accepted into the programme.
The students must have obtained a passing score on the IELTS, TOEFL, PTE, or pass an equivalent exam in order to be considered.
The students must produce official transcripts from all previous academic institutions to which he or she has been admitted. Applicants who do not submit both the originals and translated copies of their transcripts (if their transcripts are not in English) will be rejected.
Criteria

Requirements

Minimum Age

18 years

Documents Required

Original transcripts, Passport

Language Proficiency Test

IELTS Academic Test
TOEFL iBT
PTE
Duolingo

Intake

January
Note: International students are evaluated on an individual basis, and as a result, some additional requirements for admission to Toronto Film School - Davisville Campus may be necessary.
No Experiences Shared yet
Other Popular Colleges in Canada