Toronto International Business College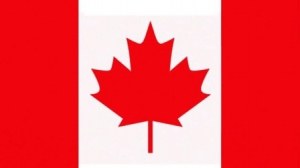 Ontario
About Toronto International Business College
The Toronto International Business College (TIBC) has a long history of providing career-focused programmes that help students find meaningful jobs. It provides exceptional instruction, small class sizes, and flexible schedules to ensure that students achieve all of their academic and career goals.
Toronto International Business College is situated in Scarborough business center to provide specialized diploma programs in business. For the past decade, the college has been offering field-specific training in accounting, business, community service, hospitality and early childhood education. The programs at TIBC include field-related practicums and industry-focused courses.
Scarborough, Ontario is a vast, multicultural neighborhood located within Toronto, one of North America's most diverse cities. Scarborough has a strong sense of community. With the Toronto Zoo, large walking and hiking trails, parks, museums, and beaches to enjoy, it's also an excellent spot to raise a family.
Toronto International Business College has a diverse student body. Students from all around the world study together in an environment where professors and students alike help, support, and motivate one another. It ensures that a college is a safe environment where everyone is appreciated and there is no fear of discrimination. It extends a warm welcome to all newcomers to the TIBC.
Services and Facilities
The college offers a modern environment and guidance for interviews, résumé, and networking. It has small class sizes and low student-faculty ratio for personal attention and flexible classes. With such dynamics, students get a chance to work closely with their program advisors. TIBC also provides financial aid to students for tuition fee, books, living expenses and transportation.
The college has state-of-the-art equipment, also including modern computers, servers, network devices, and computer software. Advisors spend time getting to know students and their career goals. This enables them to assist students in finding a programme that will enable them to pursue career opportunities in a field or industry that they are passionate about.
Students are never just another face in the crowd because the college keeps class sizes small. Because of the smaller class sizes, the instructors may apply a more personalized teaching style, giving students one-on-one attention anytime they need it.
Accommodation
The college provides help in finding the following kind of accommodations in the city:
Housing – Leased or shared houses or apartments near the college.
Homestay – Students can find homestay options in Toronto if living with a family suits them. It is a semi-formal setting where students can enjoy social and cultural gatherings with their hosts.
Scholarships
The financial advisors will go over the various financing options available to students to help them pay for their education.The financial assistance programme can provide up to $28,000 to eligible applicants to cover tuition, books, transportation, a basic living allowance (up to $410 per week), child care, manuals, workbooks, and other instructional costs.
Facilities
Internship & on-the-job training
Admissions
Admission to Toronto International Business College is subject to certain requirements and the eligibility requirements vary as per the program a student applies to.
The student should be 18 years of age before taking admission.
The student must have taken either TOEFL, IELTS, PTE or an equivalent English language proficiency exam.
The student is required to submit their original transcripts from all the academic institutions they have attended. (If the transcripts are not in English, then translated copies must be submitted along with the original ones.)
| | |
| --- | --- |
| Criteria | Requirement |
| Minimum Age | 18 years and/or grade 12 education |
| Language Proficiency Test | PTE/ IELTS / TOEFL |
| Documents Required | Passport, Class 10th and 12th Marksheets and/or transcripts. |
Additional requirements depend on the programs applied to, at Toronto International Business College.
No Experiences Shared yet
Other Popular Colleges in Canada