Trebas Institute - Toronto Campus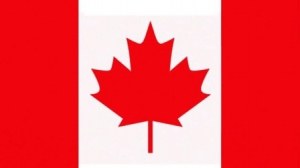 Ontario
About Trebas Institute - Toronto Campus
Trebas Institute is a private, multilingual post-secondary institution in Montreal, Quebec. It was established in 1979. Students can study at fully equipped campuses in Montreal and Toronto. For over a decade, it has offered a diverse selection of programs in music, cinema, business, technology, and management, all of which are in high demand right now.
Trebas Institute Toronto campus has partnered with various organizations and associations on domestic and international levels.
Trebas Toronto's campus is located just two minutes from the Wellesley subway station. Union Station, the hub of all inbound and outbound transit in Toronto, is only 6 metro stations south or a 30-minute walk across the city.
Services and Facilities
The college trains students to be extraordinary leaders in their fields at Trebas Institute. The programs are taught by well-known lecturers and supported by industry specialists, ensuring that students are current with industry trends and have a competitive advantage after graduation.
Trebas Institute provides a variety of support services to assist students in learning as well as achieving their goals. The Internship and Job Advisor at Trebas Institute work with students in groups and one-on-one to help them construct a dynamic and relevant CV and make educated career decisions.
It is easily accessible by subway and transit to all parts of the city and is surrounded by stores, restaurants, and entertainment venues. Trebas has exceptional facilities and services, including modern studio spaces, audio labs, and high tech filming equipment. Expert career advisors will also be available to students to assist them in achieving their goals.
Accommodation
Students can find off-campus housing. Students have a range of accommodation options in the surrounding areas. Students can choose from studio apartments, fully furnished flats, shared housing complexes, and a variety of additional options.
Student housing includes homestays, which are an essential aspect of the system. Students can remain in a homestay or not, depending on their interests.
Scholarships
The grants and scholarships offered by Trebas Institute are designed to assist prospective students with tuition costs, making great education more affordable. Some of the scholarships offered are:
The Sherryl Kintu Scholarship
The Nurturing Talents Scholarship
L'Héritage Scholarship
Notable Alumni
Some of the notable alumni include Grammy Award-winning music producer, Mike Piersante; music producer, Jeremy Harding; and Megadeth singer and guitarist, Dave Mustaine.
Admissions
Admission to Trebas Institute - Toronto Campus is dependent on meeting certain criteria, which vary depending on the program to which a student applies.
Student should be at least 18 years before taking admission
Student should be proficient in English and must have taken IELTS, TOEFL, PTE or other equivalent exams
Students are required to submit their original transcripts from all the academic institutions they have attended. If the transcripts are not in English, then students need to submit the translated copies of the same along with the originals.
Criteria

Requirements

Minimum Age

18 years

Language Proficiency Test

IELTS, TOEFL, PTE

Documents Required

Official transcript of study from all the academic institutions
Possess an Ontario Secondary School Diploma (grade 12) or its equivalent
Proof of completion of a secondary school program; and
A portfolio

Intake

January, April
Note: International students are considered on a case-by-case basis, therefore there can be some additional requirements while taking admission to Trebas Institute - Toronto Campus, depending on the program a student applies to.
No Experiences Shared yet
Other Popular Colleges in Canada