University of Lethbridge - Lethbridge Campus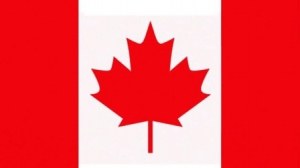 Alberta
About University of Lethbridge - Lethbridge Campus
The University of Lethbridge is a public university founded in 1967. It is one of Canada's top-ranked academic institutions and belongs to the top 6% Worldwide in Research Performance. It is affiliated with the International Association of Universities, U Sports, the Association of Commonwealth Universities, Canada University Press, and Canada West. It offers more than 150 undergraduate and 75 graduate programs in business, fine arts, health sciences, humanities, science, and social science.
The university has two campuses: one in Lethbridge and another in Calgary, along with a satellite campus in Calgary that provides degree programs in health sciences and management during the weekend and evening. The University of Lethbridge is renowned worldwide for its dedication to high standards of instruction and the student experience.
The Faculty of Arts & Science, Faculty of Fine Arts, Faculty of Health Science, Faculty of Education, School of Graduate Studies, School of Business, and School of Liberal Education are the four faculties and three schools that make up the academic framework of the university. It also offers pre-professional programs in law, journalism, dentistry, nutrition, medicine, veterinary medicine, social work, and optometry.
Services and Facilities
The university houses one of the largest campuses in the country and has amenities like a library, a sports and wellness centre, an environmental science building, a community stadium, a behavioral neuroscience centre, and others to offer. All the teachers are highly qualified and use advanced pedagogical methods to enhance the student learning experience. Over 100 academic members work in the fields of chemistry, biology, astronomy, physics, neurology, and psychology at the university.
The university is known for having one of Canada's largest art collections and has several well-known research institutions and centres on the university campus. The university also houses a new science and academic building, which is regarded as one of Canada's most modern facilities.
Subway, Starbucks, Booster juice, Tim Hortons outlet, Carvey bakery, and Urban Market are among the culinary options available on the Lethbridge campus.
Accommodation
The University of Lethbridge has two forms of housing options on-campus in the form of apartments and institution halls. Students are provided one, two, four and six-bedroom apartments. The university halls include Hallway Double, Hallway Single, Suite Single, Executive Suite Single, and University Hall Common Space.
Students living on-campus get to enjoy amenities like indoor and outdoor fitness centres, fire pits, lounges, movie rooms, study spaces, gaming rooms, and other facilities.
Scholarships
University of Lethbridge offers various scholarships for international students. Merit-based scholarships are provided to both national and international students. In addition to this, a range of on-campus and off-campus employment opportunities are available for students to help them pay for their education.
Notable Alumni
Some of the popular people who graduated from the University of Lethbridge are Jim Antoine (Former politician),Taylor Kitsch (Actor and Model), Rachael Harder (Politician), Indira Naidoo Harris (Former politician), Austin Mardon (Famous author),Winston Day Chief (Ice Hockey player), Hans Boersma (Theologian), Scott Cyr (Canadian politician), Wendy Sloboda (renowned fossil discoverer), Andrew N Iwaniuk (Canadian biologist), Madeleine Dion Stout (singer).
Facilities
Sports & Recreation Facilities
Admissions
There are certain requirements which for every to apply to any program at the university:
The student should be at least 18 years of age.
International applicants who do not speak English as their first language must take proficiency tests like IELTS, TOEFL, PTE, etc. to prove their English proficiency.
The student must submit the original transcripts from all the previously attended academic institutions (If the transcripts are not in English, the student needs to submit the translated copies of the same along with the originals).
| | |
| --- | --- |
| Criteria | Requirements |
| Minimum Age | 18 years |
| Documents Required | Original transcripts, Passport |
| Language Proficiency Test | IELTS Academic Test, TOEFL iBT, PTE, CAEL |
| Exams accepted | GRE, GMAT |
Note: International students are considered on a case-by-case basis, therefore, there can be additional requirements for taking admission at Lethbridge campus of University of Lethbridge.
No Experiences Shared yet
Other Popular Colleges in Canada