University of the Fraser Valley - Chilliwack Campus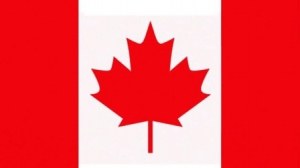 British Columbia
About University of the Fraser Valley - Chilliwack Campus
The University of Fraser Valley, established in 1974, is a public university that offers degree programmes in a variety of fields, including accounting, teaching, business technology, and aviation. It is a member of the University of the Fraser Valley Foundation. More than 110 online courses are available through the institution, which offers two master's degree programmes and 19 undergraduate degree programmes. The institution was granted formal university status on April 21, 2008. In its current configuration, the university contains five faculties as well as a graduate school and a college of arts.
Its campuses are located throughout Canada, and it also has an international campus in Chandigarh, India, which is known as the University of the Fraser Valley International. The Chilliwack campus, which is located in Canada Education Park, is the second of the university's campuses. Besides these primary centres, the university has a number of additional major centres spread over the campus, including the Aerospace Center, the Agriculture Center, the Hope Center, and the Trades and Technology Center.
Services and Facilities
The University of the Fraser Valley's LEED Gold-certified facility, located on 85 acres in Chilliwack's Canada Education Park, includes a striking atrium, stunningly large classrooms, state-of-the-art science and computer labs, a fully equipped dental clinic, nursing stations, a library, a bookstore, a cafeteria, a black box theatre, a human performance lab that includes an EEG lab, an environmental chamber, and a teaching lab.
Over 60 clubs and societies are available at the University, ranging from sports teams to subject-specific groups. Students get a great deal of support during their time at University of Fraser Valley, including facilities such as an international centre, financial information, confidential counselling, and special assistance for students who are disabled. There are also assisted learning groups for those who like to study in a group setting and develop their knowledge with the assistance of other students who have received appropriate training.
After receiving assistance from the Career Center, students are prepared to enter the workforce by the time they graduate. Apart from scheduling an individual appointment with a career coach to receive guidance on topics such as drafting a CV and a cover letter, students may also obtain information about future career fairs and internship possibilities.
Accommodation
Students can choose to live on-campus as it is one of the best ways to get a comprehensive University experience and students can join many on campus student communities and also, work, study and socialize with other students from all over the world.
For off-campus housing a student can opt for basement suite, apartment or shared housing to live in. The students can choose their residency based on their budget and their convenience. If they need further help with their accommodations they can refer to the website Place4students.com.
Scholarships
In the academic year following high school graduation, students who enroll at the University of Fraser Valley's Chilliwack Campus may be eligible for a UFV Entrance Scholarship grant. These scholarships are given to students who demonstrate financial need and are awarded to students who demonstrate academic achievement. During the selection process, academic success, engagement in community and school activities, volunteer experience, and leadership endeavors are all taken into account.
Notable Alumni
It is estimated that the university has roughly 36,500 alumni spread throughout the world. Mo Dhaliwal, chief strategist and co-founder of Skyrocket, author Seamus Heffernan, marketing assistant Deniz Petekkaya, and Liz Harris are just a few of the people who have contributed to this list.
Facilities
Sports & Recreation Facilities
Admissions
There is an application procedure to get admission to the University of Fraser Valley, Chilliwack Campus. Keep the following prerequisites in mind before submitting an application for a college position:
To be accepted into the programme, students must be at least eighteen years old at the time of application.
To be eligible, students must have received a passing score on the IELTS, TOEFL, PTE, or a comparable exam.
Students must submit authentic transcripts from any prior educational institutions to which they have been accepted. Applicants who do not submit originals as well as translated copies of their transcripts (if their transcripts are not in English) will be denied.
Criteria

Requirements

Minimum Age

18 years

Documents Required

Original transcripts, Passport

Language Proficiency Test

IELTS Academic Test
TOEFL iBT
PTE
Duolingo

Intake

May, September
Note: International students are evaluated on an individual basis, and as a result, some additional requirements for admission to University of Fraser Valley - Chilliwack Campus may be necessary.
No Experiences Shared yet
Other Popular Colleges in Canada