University of the Fraser Valley - Hope Centre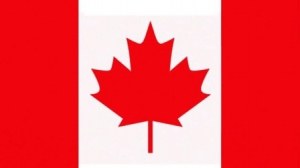 British Columbia
About University of the Fraser Valley - Hope Centre
As a public institution founded in 1974, the University of Fraser Valley has provided degree programmes in a variety of topics, including accounting, teaching technology (including elementary and secondary school teaching), business technology (including computer science), and aviation. This educational institution is a member of the University of the Fraser Valley Foundation, which is a not-for-profit organization that serves the community. The Hope Centre Campus of this university is well known for its academic standards. According to current estimates, there are more than 100 study programmes offered to students at the university. There are more than 30 academic topics covered by these study programmes, allowing them to accommodate a wide variety of interests. These may include anything from accountancy to graphic design and all in between.
Following a successful application process, the institution was granted full university status in April 2008, marking the conclusion of the first phase of its development and the commencement of the second phase of its expansion. In accordance with its present organizational structure, the university has five facilities, as well as a graduate school and an arts college. The academic programmes offered by this public institution, which includes campuses in Abbotsford, Chilliwack, Mission, Hope, and Agassiz, are well-known across Canada.
Services and Facilities
The student services provided by the University of Fraser Valley are superb, and students are made to feel relaxed as soon as they step foot on campus. There are a variety of resources accessible to the students that will help them in achieving success in life and building a bright future. Some of the services and facilities which are available at the college are centres for student well being, sports and recreation infrastructure, accessibility services, international student support services and a lot more.
Accommodation
It is common for freshers at The University of Fraser Valley, Hope Centre campus to reside in dorms or apartments on campus, which allows them to form tight-knit social circles and participate in extracurricular activities. Students will be encouraged and supported as they learn new skills, expand their knowledge, and use the numerous resources available on the UFV campus.
There are many options to choose from if a student wishes to stay off campus. Many accommodation alternatives are available to students, including studio apartments amongst others.
The student housing system includes homestays as an essential component. In line with their own interests and choices, students may engage in homestay programmes. As the name suggests, it provides them with a home away from home.
Scholarships
Every year, the UFV Financial Aid and Awards office processes and distributes millions of dollars in scholarships and awards to students at the University of the Fraser Valley. Students who achieve exceptional academic results may be eligible to receive a scholarship in recognition of their efforts. Most of the UFV scholarships and leadership awards applications must be filed online using the student's myUFV account.
Facilities
Sports & Recreation Facilities
Admissions
The University of the Fraser Valley - Hope Centre has different eligibility requirements for various courses. There are some common requirements for every student:
At the time of admission, the student must be 18 years old.
Students from non-English speaking nations must demonstrate their language proficiency by taking the IELTS, TOEFL, PTE, or other similar tests.
Before submitting any application, applicants must submit official transcripts from all of their previous academic institutions.Students are required to submit translated copies of their transcripts with each original document if the transcripts are not in English.
| | |
| --- | --- |
| Criteria | Requirements |
| Minimum Age | 18 years |
| Documents Required | Original transcripts, Passport |
| Language Proficiency Test | IELTS Academic Test, TOEFL iBT, PTE, Duolingo |
| Intake | January, May, September |
Note: Considering that overseas students are assessed on an individual basis at the University of Fraser Valley, Hope Center Campus it is possible that there may be extra criteria when applying for admission.
No Experiences Shared yet
Other Popular Colleges in Canada