University of the Fraser Valley - Trades and Technology Centre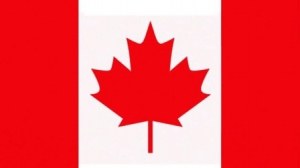 British Columbia
About University of the Fraser Valley - Trades and Technology Centre
Since its establishment as a state university in 1974, the University of Fraser Valley has delivered degree programmes in a variety of fields, including accounting, teaching technology, business technology, and aviation. This university is a non-profit member of the Fraser Valley Foundation. Among some of the different programmes offered by this college are two master's degree programmes, 19 undergraduate degree programmes, as well as several certificates.
Following a successful application procedure, the school was given complete university status in April 2008, putting the first phase of its expansion to a close and ushering in the second. As a consequence of its current organizational structure, the university currently contains five buildings, as well as a graduate school and a college of arts.
The university has locations in Abbotsford, Chilliwack, Mission, Hope, and Agassiz, and is well-known throughout Canada for its academic programmes. It is believed that the University provides around 100 different academic programmes to its students. These classes are divided into more than 30 academic areas and appeal to a wide range of interests. This can extend from accounting to graphic design and anything in between.
Services and Facilities
The student services at the University of Fraser Valley are fantastic, and students are made to feel at ease from the moment they arrive. Students have access to a variety of resources that will assist them in achieving personal achievement and securing a bright future. The following are only a few of the college's services and facilities: Tours and extra-curricular activities, Medical services, state-of-the-art gym and fitness facilities, cultural and social gatherings,etc.
Accommodation
As an option for students, the University of Valley has double occupancy suites and each suite has two separate bedrooms. To know more about the on-campus living accommodation options for students, please get in touch with the housing operations and campus living offices.
To connect the students with off- campus living accommodation, the University of Fraser Valley, Trades and Technology Centre is partnered with Place4students.com.
There are many homestay options where students can live with ease and experience the Canadian way of life in all of its glory.
Scholarships
UFV Financial Aid and Awards organizes and disburses millions of dollars in scholarships and awards to UFV students each year. UFV offers entrance scholarships to students. The University of the Fraser Valley offers a variety of scholarships and leadership awards. Students may be eligible if they have outstanding grades and participate in community service, student activities, or volunteerism.
Notable alumni
Some of the prominent and esteemed alumni of this institution are Lauren Southern, Sage Testini, Shane Weibe, Mark Village.
Facilities
Sports & Recreation Facilities
Admissions
The University of the Fraser Valley - Trades and Technology Centre has different eligibility requirements for various courses. There are some common requirements for every student:
The student must be at least 18 years old at the commencement of the course.
Students who do not speak English as their first language must take language proficiency examinations like the PTE, IELTS, or TOEFL, as well as other associated assessments.
Applicants must present authentic transcripts from all academic institutions attended before filing an application (translated if the originals are not in English).
Criteria

Requirements

Minimum Age

18 years

Documents Required

Original transcripts, Passport

Language Proficiency Test

IELTS Academic Test
TOEFL iBT
PTE
Duolingo

Intake

January, May, September
Note: Because overseas students are evaluated individually, there may be additional criteria when applying to The University of Fraser Valley, Trades and Technology Centre programs.
No Experiences Shared yet
Other Popular Colleges in Canada