Vancouver Community College - Broadway Campus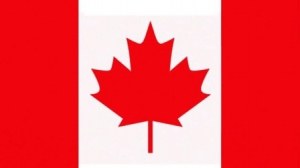 British Columbia
About Vancouver Community College - Broadway Campus
Vancouver Community College (VCC) is a public institution of higher learning that was established in 1965 and is located in the centre of the metropolis. The Broadway Campus is conveniently accessible by public transportation and is located in the heart of the idyllic city of Vacnouver. It provides a diverse range of academic, cultural, and social contexts that encourage hands-on, real-world training and learning via practical experience. Students may perfect their skills and training while also delivering high-quality, lower-cost services to other students on the same or nearby campuses via the utilization of gourmet restaurants, an auto shop, a hairdresser and spa, and other on-campus practical teaching possibilities.
The university guarantees that its students have immediate access to possible work opportunities via its connections with industry. Students benefit from the college's philosophy of being freely accessible at every point of their educational journey, as well as their links with other institutions of higher learning across the post-secondary sector, at every level.
The goal of Vancouver Community College in terms of student achievement is to provide an environment in which students develop the skills, qualities, and hands-on experience in the classroom, industry, and community that will prepare them for future success in their chosen fields.
Services and Facilities
Student engagement, professionalism, and high-energy environments are key to the success of Vancouver Community College's attempts to create an atmosphere in which students are eager to put out their best creative output toward the project at hand. Student amenities such as student accommodation, health services, a library and bookstore, interactive open houses, and other activities may be connected to the overall performance of the institution.
Accommodation
In order to get more acclimated to their new environment, international students are urged to live with a Canadian family for a period of time. Homestay is a safe and secure alternative that allows students to practise their English outside of the classroom while also learning about the Canadian way of life and culture as well as the Canadian way of life and culture. The Liane's Vancouver Homestay programme places international students at Vancouver Community College with host families who offer the following services: a private bedroom with a bed, bedding, dresser, desk, chair with a lamp and a closet, laundry service, and a private bathroom with a shower.
In addition to on-campus housing, there are several alternative possibilities for students who do not choose to live on campus. Furnished and unfurnished rentals, basement units, and condos, to name a few examples, are available.
Scholarships
Students with financial need may apply for student loans and bursaries. Financial aid assists Vancouver Community College students in achieving their educational objectives by facilitating access to a range of financial support options.
Facilities
Sports & Recreation Facilities
Admissions
A thorough application procedure is required for admission to Vancouver Community College, with the requirements differing based on the programme students are interested in. Keep the following considerations in mind before submitting an application for a college position:
In order to be accepted into the programme, students must be at least eighteen years old at the time of their application.
A passing score on the IELTS, TOEFL, PTE, or passing of an equivalent test is required for candidates to be considered for admission.
To be considered for admission, students must provide authentic transcripts from any prior academic institutions to which they have been admitted. Applicant's transcripts will be rejected if they do not present both the originals and translated copies of their transcripts (if their transcripts are not in English).
| | |
| --- | --- |
| Criteria | Requirements |
| Minimum Age | 18 years |
| Documents Required | Original transcripts, Passport |
| Language Proficiency Test | IELTS Academic Test, TOEFL iBT, PTE, Duolingo |
| Intake | January, May, September |
Note: International students are evaluated on an individual basis, and as a result, some additional requirements for admission to Vancouver Community College, Broadway Campus may be necessary.
No Experiences Shared yet
Other Popular Colleges in Canada