Vancouver Community College - Downtown Campus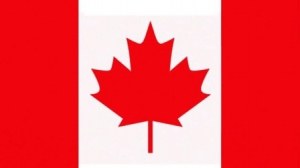 British Columbia
About Vancouver Community College - Downtown Campus
Vancouver Community College (VCC), which is located in the centre of the city, provides academic, cultural, and social settings that encourage practical real-world training and learning. Gourmet restaurants, an auto shop, a hairdresser and spa, and other on-campus facilities enable students to sharpen their skills and training while also delivering high-quality, lower-cost services to the Downtown and East Vancouver areas. Inspiring a new generation of students to explore their interests, obtain necessary skills, and learn what it takes to thrive in a competitive workforce is something VCC takes great pride in doing. Vancouver Community College (VCC) has had a major role in the post-secondary educational environment in British Columbia, with over 15,000 students, including an increasing number of Aboriginal and international students, 1,100 workers and a huge annual budget. The relationship of this college to various industries guarantee that their students have direct access to employers, and their model of access, as well as their collaborations throughout the post-secondary sector, aid students in achieving their educational objectives at any step of their journey.
Services and Facilities
The main vision of this institute is to provide its students with the necessary skills , so that they can seamlessly integrate into the current job market, and do well in their respective fields.
Outstanding educational quality, excellent student assistance, and responsive, creative and relevant college operations are all priorities of this college. This college is committed towards increasing accessibility, and inclusion for everyone . Students at Vancouver Community College have limitless potential, and it is their responsibility to ensure that their graduates are equipped with the skills and knowledge they need to be successful in their endeavors after graduation. The college is equipped with adequate academic resources, medical facilities and food services.
Vancouver Community College has other very unique services to offer to its students like; Professional and free student counseling, dispute resolution mechanisms for student complaints, fully equipped libraries, student unions etc.
Apart from these services there are excellent on-campus cafeterias, restaurants and salons which are available to the students at Vancouver Community College, Downtown Campus.
Accommodation
There is no on-campus housing available, however there are several off-campus housing choices in the surrounding area that are worth considering. For shared rooms, the average rent varies from CAD 650 to CAD 850 per month.
Apartments and homestays are both available as lodging choices. All the accommodation options have Wi-Fi, laundry, 24*7 electricity available.
Units are available furnished or unfurnished, with some units requiring a six-month or longer lease.
Students have a wide variety of housing alternatives to choose from. Homestays, furnished and unfurnished rentals in houses, basement suites, condos, and flats are all examples of such accommodations.
Scholarships
Vancouver Community College provides hundreds of scholarships and awards each year, which are presented at two annual events. Students are chosen for the bulk of these honors by teachers and staff. There are a variety of grants and scholarships available to help students pay for their studies at VCC. The majority of the funds come from the Vancouver Community College Foundation and community contributors. Here are a few examples:
Dr. Bik May Wai Scholarship
Pyrrha Scholarship
Facilities
Sports & Recreation Facilities
Admissions
Prior to completing an application to Vancouver Community College, Downtown Campus ,students should be aware of the following prerequisites and criteria. The following are some instances of qualifying criteria that are often encountered:
At the time of admittance into the institution, the student must be at least 18 years old.
Students from non-English speaking countries must show their language skills by the IELTS, TOEFL, PTE, or taking any other similar tests.
Before submitting their application, students must produce legitimate transcripts from all academic institutions attended. If the original transcripts are not in English, students must provide translated copies with each original document.
| | |
| --- | --- |
| Criteria | Requirements |
| Minimum Age | 18 years |
| Documents Required | Original transcripts, Passport |
| Language Proficiency Test | IELTS Academic Test, TOEFL iBT, PTE, Duolingo |
| Intake | January, May, and September |
Note: To apply to several programs at the Vancouver Community College, Downtown Campus, applicants might need to comply with certain requirements.
No Experiences Shared yet
Other Popular Colleges in Canada