Vancouver Community College - Surrey Campus - (Offsite)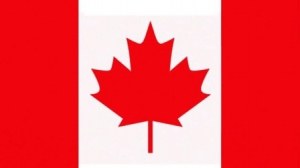 British Columbia
About Vancouver Community College - Surrey Campus - (Offsite)
Founded in 1965, Vancouver Community College has gained a solid reputation for its commitment to the local community, its student-centred methodology, its award-winning instructors, and its wide range of access and applied vocational curriculum.
Vancouver Community College, located in the middle of the city, provides academic, cultural, and social environments that inspire practical real-world training. Students may perfect their skills and training while offering high-quality, low-cost services to the Downtown and East Vancouver neighbourhoods through our on-campus facilities, which include gourmet eateries, an auto shop, and a salon and spa.
VCC is a unique and interesting place to study because of its commitment to diversity, accessibility, excellence, and relevance. Students at VCC have limitless potential, and it is the college's mission to ensure that graduates have the skills and knowledge they need to succeed.
Services and Facilities
The college creates an accessible atmosphere in which students learn the abilities, develop the traits, and obtain the experience needed for success today and in the future in the classroom, industry, and community.
Counselling services are provided free of charge to all enrolled students and candidates at VCC. The counselling team at VCC is made up of skilled, professional counsellors who can help you deal with personal concerns that may be affecting your academic performance or personal well-being.
There are several things that a student can do to assist them to achieve. Meet with a career counsellor to figure out what you want to do with your life. Consult an advisor to map out an educational path that will help you achieve your job objectives.
The college is dedicated to providing the greatest educational quality, student assistance, and responsive, innovative, and relevant college operations.
Accommodation
International students are encouraged to live with a Canadian family until they are adjusted to their new surroundings, according to the college. Homestay is a safe and secure option that allows students to practice their English outside of the classroom while also learning about Canadian culture.
In Metro Vancouver, students have a variety of housing alternatives. Homestays, furnished and unfurnished rentals in houses, basement suites, condominiums, and flats are just a few examples.
Scholarships
Students at Vancouver Community College can apply for a variety of prizes, scholarships, and bursaries to aid them with their finances while also receiving recognition for their achievements.
Facilities
Sports & Recreation Facilities
Admissions
Admission to Vancouver Community College - Surrey Campus - (Offsite) is dependent on meeting certain criteria, which vary depending on the program to which a student applies.
Students should be at least 18 years old before taking admission.
Students should be proficient in English and must have taken IELTS, TOEFL, PTE, or other equivalent exams.
Students are required to submit their original transcripts from all the academic institutions they have attended. If the transcripts are not in English, then students need to submit the translated copies of the same along with the originals.
Criteria

Requirements

Minimum Age

18 years old

Language Proficiency Test

Documents Required

Official transcript of academic institutions.

Passport, Class 10th, and 12th mark sheets and/or transcripts

Intake

January, May, Sept
Note: International students are considered on a case-by-case basis, therefore there can be some additional requirements while taking admission to Vancouver Community College - Surrey Campus - (Offsite), depending on the program a student applies to.
No Experiences Shared yet
Other Popular Colleges in Canada