VanWest College - Vancouver Campus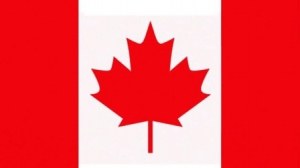 British Columbia
About VanWest College - Vancouver Campus
VanWest College is a private Canadian college with campuses in Vancouver and Kelowna, British Columbia. VanWest Vancouver is situated in the centre of downtown Vancouver, only a short walk from all of the city's major attractions.The College is accredited by the Ministry of Advanced Education's Private Training Institutions Branch (PTIB). PTIB certification ensures that VanWest College provides education and training programmes that meet high quality educational standards and student safety.
VanWest College Vancouver provides co-op programmes in commerce, marketing, business management, and professional customer service.Students will have a good opportunity to combine academic studies with relevant practical experience via these courses. Aside from being taught by industry professionals, all programmes have the opportunity to spend up to half of their programme time working in paid job placements. VanWest is a friendly place for foreign students wishing to enhance their English skills or utilise their gateway programmes to study at a university in Canada or the United States.
Curriculums in highly engaging programmes are taught by industry professionals and are meant to enhance students' communication abilities, business knowledge, and job-search and employability skills. Students get the required real-life skills to be successful in the industry, VanWest College is the best option for genuine learning, real experience, and real outcomes.
Services and Facilities
VanWest College, Vancouver provides co-op programmes in commerce, marketing, business management, and professional customer service. VanWest College offers a wide range of activities to accommodate individuals of various ages, backgrounds, and interest levels. VanWest College's activities include educational, cultural, entertainment, and athletic pursuits, among other things. A few of the activities are also linked to travel and professional endeavors. Hockey games, pub evenings, festivals, concerts, hiking, bicycling, cultural days, yoga, restaurants, ice skating, skiing, movie nights, football games, beach parties, and free discussion clubs are just a few of the things the college has planned for the students. During the weekends, VanWest also organises outings and excursions to its students. This is an excellent opportunity for students to travel and experience the nearby cities as well as the local animals. Students will participate in a variety of activities ranging from cultural experiences to physically demanding outdoor activities.
The college conducts a varied calendar of events to appeal to individuals of many interests and ethnicities. After school hours, students can meet new friends and enjoy all Vancouver has to offer.
Accommodation
Homestays are an excellent opportunity to immerse oneself in Canadian culture and learn about the local region while living with a Canadian family. Students can take advantage of such options. VanWest College assures that host families are secure, comfortable, and welcoming.
VanWest Vancouver Shared House is centrally situated in Vancouver. Living in a shared home allows students to meet new individuals from all over the world while yet remaining in a study-oriented environment. Restaurants, a retail center, a movie theater, and public transit are all within walking distance of the shared residence. It is solely available to VanWest College students.
Scholarships
VanWest College gives a broad variety of scholarships, bursaries and awards to deserving students to recognise their performance and support them financially. Certain requirements have to be completed by the students to acquire such scholarships.
Facilities
Sports & Recreation Facilities
Admissions
Prior to applying to the Vanwest College, Vancouver students should be aware of the following prerequisites. The following are some of the most prevalent conditions for eligibility:
The student must be at least eighteen years old.
The student must have obtained a score of at least 6.5 on the IELTS, TOEFL, PTE, or an equivalent test.
The student is required to produce authentic transcripts from all prior academic institutions attended. If the student's transcripts are not in English, both the originals and translated copies must be provided.
| | |
| --- | --- |
| Criteria | Requirements |
| Minimum Age | 18 years |
| Documents Required | Original transcripts, Passport |
| Language Proficiency Test | IELTS Academic Test, TOEFL iBT, PTE, Duolingo |
| Intake | January, May |
Note: Considering that overseas students are assessed on an individual basis at the Vanwest College, Vancouver Campus it is possible that there may be extra criteria when applying for admission.
No Experiences Shared yet
Other Popular Colleges in Canada