Wilfrid Laurier University - Brantford Campus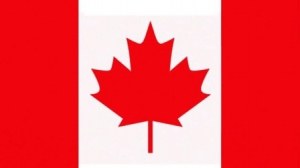 Ontario
About Wilfrid Laurier University - Brantford Campus
According to the Maclean's Rankings of Canadian Universities, Wilfrid Laurier University was rated in the top three for student satisfaction in Canada in 2017 and in the top ten for overall quality and reputation in the same year. This University was formed in 1960 and it includes two campuses in Brantford and Waterloo, as well as a weekend MBA programme in Toronto and a Faculty of Social Work in the vicinity of Kitchener, among other locations. The university has over 20,000 students who are enrolled in graduate or postgraduate programmes in areas like social science, music, business, economics, education, and social work. The student-to-teacher ratio is 25:1.
As part of its commitment to putting classroom information into practice, the university offers a wide range of cooperative education and community service opportunities to students. This allows them to integrate real-world experiences into their classrooms and vice versa. Wilfrid Laurier University is a firm believer in giving back to the world and in providing excellent learning research, teaching, and scholarship opportunities to its students. By engaging them in the application of new ideas, discovery, and exploration, the university encourages students to be devoted, aware, and engaged citizens in their communities. In the fields of social entrepreneurship and social innovation education, Wilfrid Laurier University is a well-known global leader.
Programs available at Wilfrid Laurier University-Brantford Campus Undergraduate Studies Certificate/Diploma (three-year programme) A Bachelor's Degree in Business Administration is a certificate or diploma for postgraduate study. A Master's degree is a professional qualification.
Services and Facilities
Located on the Brantford campuses, Laurier's Student Wellness Centers are the hub of all physical, emotional, and mental health services available to Laurier students. They are a multidisciplinary team that provides comprehensive, collaborative assistance to students in order to ensure that they get the finest possible support in the most smooth and coordinated way. They are welcoming and supportive of people from all walks of life.
Recreational Facilities are available- Intramurals and extramurals are excellent opportunities for students who are interested in either competing or participating in a leisure activity. Students may join with a group of friends, or they can register on their own and be paired with a team, in order to meet new people.
Possibilities for Employment - On-campus summer and part-time employment opportunities are advertised by Laurier departments throughout the year. In order to fill part-time on-campus positions for the next academic year, most hiring takes place during the winter term. On-campus work possibilities may be found on Navigator, Laurier's online job posting system, or by contacting particular departments for information about available positions.
Facilities for Co-ops - The co-operative education model of education, which is a kind of work-integrated learning, is a style of education that combines and alternates students academic learning with workplace learning in domains that are relevant to students academic and personal objectives. Co-op employment is approved by the Co-op Office if they would give students the chance to study while completing useful labor. Employers oversee and assess students' work, while co-op coordinators keep track of their development while they are on the job site. Students are compensated by the companies that hire them.
It is a process of reflection and experience that allows people to gain knowledge, develop skills, clarify values, and increase their self-awareness. Experiential learning can be defined as a process of reflection and experience that allows people to gain knowledge, develop skills, clarify values, and increase their self-awareness. Experiential learning is a component of Laurier's Teaching and Learning department as well as a pillar of the university's Strategic Academic Plan.
Accommodation
All first-year undergraduate students entering a postsecondary school for the first time are guaranteed housing at the college by the university. In order to be qualified for the residency guarantee, the application for the same must be submitted by the institution by a predetermined deadline together with a non-refundable fee.
Because all of the resident halls are on or very close to campus, getting to and from class on time is quite simple and convenient. It also means that students will have easy access to amenities such as coffee, food, and the library for those late-night study sessions, which will be quite handy.
Apartment-style dwellings and dormitory-style residences are the two most common types of structures in the city. On the Brantford campus, dormitory-style residences are not available. However, an apartment-styled residence is available, which includes amenities such as single or double (shared) bedrooms, two to seven students per apartment, a furnished bedroom, living room, and kitchen, a shared washroom in each apartment, residence learning communities and clusters, common community spaces, gender-inclusive housing options, laundry facilities, and secure and controlled access.
Scholarships
In the event that a student meets the criteria for scholarships set by the college when a student applies to Laurier, such a student will be immediately evaluated for an admission scholarship.Students may be eligible for additional scholarships, prizes and bursaries if they do not qualify for an entry scholarship or other awards and bursaries.
If they achieve a grade point average of 95 percent or above, the college will present the student with the President's Gold Scholarship, which is worth $4,000 which will be awarded to the student.
Established in 2021, the coveted Laurier Scholars Award is an annual admission award that provides exceptional candidates with the chance to engage in a dynamic academic environment that fosters creative thinking as well as ethical and imaginative leadership. This award is valued up to a total of $40,000 during a four-year period.
Notable Alumni
This university has produced a lot of notable alumni, some of whom are Cheryl Pounder, Keegan Connor Tracy, Ted Mc Meekan,etc.
Facilities
Sports & Recreation Facilities
Admissions
Wilfrid Laurier University, Brantford Campus has different eligibility requirements for different courses. However, there are some requirements for every student to apply, some of which are listed below:
Prior to admission, the students must be at least 18 years old.
The students must be fluent in English and have passed the IELTS, TOEFL, PTE, or any other comparable examinations.
The students must produce official transcripts from all previous academic institutions. (If the transcripts are not in English, they must be accompanied by translated copies.)
Criteria

Requirements

Minimum Age

18 years

Documents Required

Original transcripts, Passport

Language Proficiency Test

IELTS Academic Test
TOEFL iBT
PTE
Duolingo

Intake

January, May, September
Note: Additional qualifications vary according to the Wilfrid Laurier University, Brantford Campus programmes to which students apply.
No Experiences Shared yet
Other Popular Colleges in Canada