Georgian College - Owen Sound Campus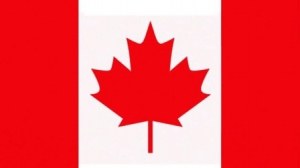 Ontario
About Georgian College - Owen Sound Campus
Georgian College was founded as part of the Ontario College System in 1967. Georgian College is distributed among seven campuses in Ontario, encompassing a total of 21,000 square kilometers. On the Barrie Campus, students will find the Art Gallery, Changemaker Space, Indigenous Resource Centre, innovation labs, library, on-campus residence, nursing simulation labs, six public health and wellness clinics, student lounges, theatres, and videoconferencing.
On the Owen Sound Campus, students will find the Marine Emergency Duties Centre and the Centre for Marine Training and Research. To provide a range of programmes, the South Georgian Bay Campus has 20,000 square feet of classroom space, a community room, computer labs, and a nursing simulation lab. All of the locations have excellent learning methodologies and provide students with a learning environment that encourages efficiency and speed.
Automotive business, management, computer studies, community safety, design, visual arts, health, engineering, environmental technologies, sciences, hospitality, tourism, liberal arts, human services, indigenous studies, skilled trades, and marine studies are among the more than 130 industry-focused programmes offered at Georgian College.
The students at the college graduate with the knowledge, skills, and mentality to be creative thinkers and changemakers who can make a positive difference in their businesses and communities once they graduate. Georgian is a college dedicated to social transformation. In recognition of their position as a pioneer in social innovation and changemaking in higher education, they are the first and only college in Canada to be recognised as a changemaker college by the Ashoka U Foundation.
Located on roughly 15 acres of land, the Owen Sound Campus is tiny in stature yet tremendous in its accomplishments. It provides a diverse range of programmes in excellent facilities, which include Canada's most sophisticated maritime simulation and research centre, among others.
In addition to providing a tailored approach to education, their welcoming community provides everything a student needs, including the chance to interact with staff and faculty members.
Services and Facilities
Georgian College has built a position for itself as a result of the outstanding student services offered to students. At Georgian College, there are numerous student services available to support both new and returning students in a variety of ways. Georgian's Owen Sound Campus offers a variety of amenities and services to help students get the most out of one's educational experience. Some of the services and facilities offered by the institute are; Library and academic facilities, Fitness centres, student lab, skilled trades lab etc.
Accommodation
At the Barrie, Orillia, and Owen Sound campuses, on-campus housing is available. On-campus housing offers students all the things they need to have a safe and enjoyable college experience. Enjoy the comfort of living only a short distance from college and having everything they require directly at their fingertips. Participate in residence life programs while forming new lifetime connections and getting to know their roommates.
Students are carefully paired with one of their loving host families, who will offer them a private room, three meals each day, and 24*7 internet access. It's a fantastic chance for students to immerse themselves in Canadian culture while spending time with a local family. It provides several opportunities to practise English and enhance their language abilities.
Georgian College presently collaborates with third-party homestay providers. A minimum commitment of two months is required, and the two months must be paid in advance.
Scholarships
The Georgian College offers awards, scholarships, and bursaries to part-time and full-time students, first-year students, and recent graduates.
Notable alumni
Corbin Crawford-Joslin (wrestler), Jon Montgomery (Canadian skeleton racer), Helena Guergis (Former Member of the House of Commons of Canada) are just a few of the prominent alumni.
Facilities
Sports & Recreation Facilities
Admissions
Admission to Georgian College - Owen Sound Campus ?is subject to certain requirements and the eligibility requirements vary as per the program a student applies to.
Before applying for admission, the student must be 18 years old.
The student must have passed one of the following English language competence exams: TOEFL, IELTS, PTE, or an equivalent English language competency test.
The student must produce official transcripts from all of their previous educational institutions. (Translated copies of the transcripts must be supplied alongside the originals if the transcripts are not in English.)
Criteria

Requirements

Minimum Age

18 years

Documents Required

Original transcripts, Passport

Language Proficiency Test

IELTS Academic Test
TOEFL iBT
PTE
Duolingo

Intake

June, September
Note: For several programs at the Georgian College- Owen Sound Campus, applicants must complete extra requirements.
No Experiences Shared yet
Other Popular Colleges in Canada