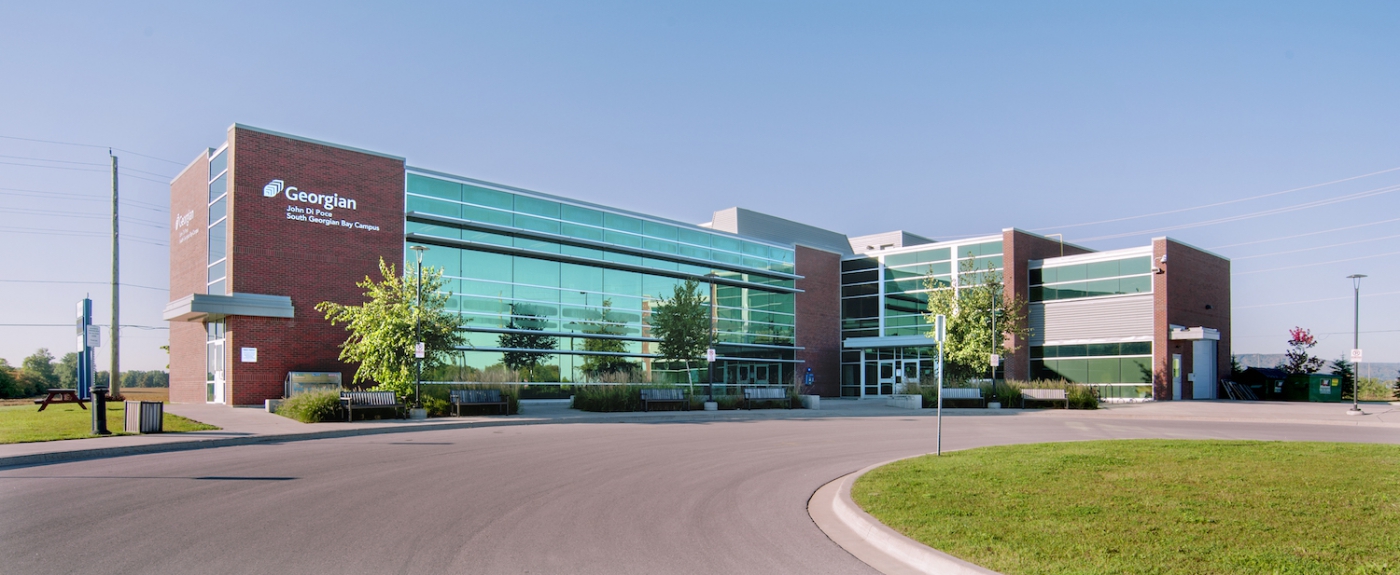 Georgian College - South Georgian Bay Campus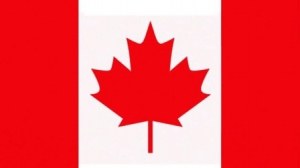 Ontario
About Georgian College - South Georgian Bay Campus
Georgian College's South Georgian Bay Campus is located in Georgian Bay, Ontario. Student interaction with teachers and staff is encouraged at the South Georgian Bay Campus, which has cutting-edge facilities and a close-knit atmosphere that gives students the opportunity to get to know them better. The South Georgian Bay Campus is conveniently located in Collingwood, in a gorgeous environment that is readily accessible by public transportation.
The South Georgian Bay Campus of Georgian College offers a variety of academic programmes. The students at this college graduate with the knowledge, skills, and mentality to be creative thinkers and changemakers who can make a positive difference in their businesses and communities once they graduate. Georgian is a college dedicated to social transformation. In recognition of its position as a pioneer in social innovation and changemaking in higher education, this is the first and only college in Canada to be recognised as a changemaker college by the Ashoka U Foundation.
Georgian College has 13,000 full-time students on seven campuses (Barrie, Midland, Muskoka (Bracebridge), Orangeville, Orillia, Owen Sound, and South Georgian Bay (Collingwood). Georgian College is happy to offer students a diverse learning environment that includes an incredible array of co-op possibilities. The dynamic faculty instructs students in more than 130 market-driven programmes, including certificates, diplomas, graduate diplomas, and programmes of study that combine degrees and diplomas with Lakehead University, options for further education and career development, academic advancement and professional development, apprenticeships and skill development, academic disciplines, automotive business management and administration, visual arts and design, technologies of engineering and the environment, science, health, and wellness, tourism, hospitality, and recreation, services to humanity, Native American Studies, Arts and Sciences, Studies of the Sea, and Tradesmanship.
Ontario colleges have one of the highest percentages of graduate employment in the province. About 89.7 percent of the graduates of South Georgian Bay Campus have obtained employment within six months of graduation, which is far higher than the provincial average, which the college has consistently outperformed for the last 20 years.
The Ontario College System is a leader in co-op programmes throughout the province, having the greatest proportion of students engaged in paid co-op work periods in the province's educational system. All programmes put a strong emphasis on practical, hands-on learning, and the majority of programmes include formal work-integrated learning opportunities, which may range from paid co-op semesters to internships and field placements.
Services and Facilities
Library and academic services, campus safety services because Georgian College is committed to ensuring the safety and security of its students, staff, and the general public at all of its locations), campus food services, information technology services, and parking services are all available to students on campus.
The college's Co-operative Education and Career Success programmes provide students with co-op work experiences, job hunting, and career planning, among other things.
Georgian is concerned about the mental health and well-being of the students. All Georgian students have access to a variety of free, confidential counseling options.
Accommodation
A student can stay off campus and any one of the following options can be chosen by such a student. A room rental, which is a private room inside a shared property. It is vital to notice if the price is for just the room or whether it includes access to other areas of the unit such as the kitchen, bathroom, and communal living areas.
A standard apartment has a living area, a bedroom, and a kitchen. These sections may be combined into a single room in a bachelor unit. The bathroom must always be separate and have a working door.Independent apartments with many bedrooms to accommodate roommates, usually with at least one storey.
If one is an international student, one should consider staying with a homestay family, who will offer such a student a private bedroom, three meals per day, and internet access. It's an excellent opportunity for a foreign student to immerse themselves in Canadian culture and living in a family situation. This housing choice provides several possibilities to practise and enhance one's English.
Scholarships
Financial aid is provided by this college in the form of awards and bursaries to meritorious students. All a student needs to do is fill out the application to get such financial aid.
Facilities
Sports & Recreation Facilities
Admissions
Georgian College, South Georgian Bay Campus Campus requires that candidates must go through an application procedure that differs depending on the programme being reviewed The following considerations should be made before submitting an application for college admission:
Before applying for admission, students must be at least 18 years old.
IELTS, TOEFL, PTE, or an equivalent exam must be taken by the student.
To be considered for a scholarship, the student must provide legitimate transcripts from all institutions and colleges attended. If the transcripts aren't in English, they'll need to be complemented with translated copies.
Criteria

Requirements

Minimum Age

18 years

Documents Required

Original transcripts, Passport

Language Proficiency Test

IELTS Academic Test
TOEFL iBT
PTE
Duolingo
Note - To apply to any program at the Georgian College, South Georgian Campus, applicants might need to complete some extra requirements.
No Experiences Shared yet
Other Popular Colleges in Canada