Humber College - Lakeshore Campus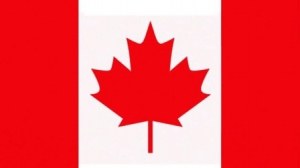 Ontario
About Humber College - Lakeshore Campus
Humber College was established in 1967 in Toronto, Canada, and has since played an important role in the development of both domestic and foreign students' professional lives and professions. Humber College now enrolls around 29,000 full-time students and another 23,000 part-time students in approximately 160 full-time courses and 200 continuing education courses.
One of only five colleges in Ontario that has been designated by the Ministry of Education as an Institute of Technology and Advanced Learning (ITAL), as well as being among a select group of twelve Vanguard Learning colleges in North America that have been selected for their significant contributions to the field of education.
Humber is a well-known leader in the industry, and it is a popular choice for employers, with a satisfaction rating of more than 92 percent. The Institute places a strong emphasis on hands-on, career-focused learning at Humber, which offers a broad range of credentials, including bachelor's degrees as well as diplomas, certificates, and a postgraduate certificate. They assist the students in charting the most direct path to their goal by offering co-ops, apprenticeship training, and internships to help them establish a firm foothold in the global job market and prepare students for success in the future.
Services and Facilities
Humber College has earned a name for itself as a result of the outstanding student services it provides. At Humber College, there are several student services available to assist both new and returning students in a variety of ways. Some of the services and facilities offered by the college are; orientation programs, sports and recreation facilities, social and cultural events, peer mentorship, etc.
Accommodation
Humber College offers on-campus housing for more than 1,450 students. The procedure of applying for a room in residence is straightforward. In the event that the students are approved to study at Humber, they may submit an application to live on campus using the International Student Residence Application form. The institution gives completely furnished apartments to its students, and there are units for students as well as flats for families to live in. There are various choices available to students, such as a dormitory. Every apartment is equipped with a kitchenette, which includes basic culinary appliances and software.
There are a number of homestay and off-campus accommodation options for the students to choose from near the college campus. If students want assistance regarding these residential options, in that case please get in touch with the college administration.
Scholarship
Humber College is offering a number of scholarships and bursaries to the students based on their academic and extracurricular achievements. The types of scholarships which are being offered by the college currently are degree entrance scholarships (based on academic average), Degree transfer scholarships (awarded to students automatically who have completed one year Ontario College certificate).
Notable Alumni
Jill Andrew, Emilie-Claire Barlow, Philip Beesley, Erica Belanger, Laila Biali and Kay Blair are some of the notable alumni of the institute.
Facilities
Sports & Recreation Facilities
Admissions
Students should be aware of the following requirements before applying to the Humber College, Lakeshore Campus:
The students must be at least 18 years old at the time of application.
Students from non-English speaking countries must take the IELTS, TOEFL, PTE, or should have taken other equivalent tests to demonstrate their language proficiency.
Students must produce original transcripts from all of their academic institutions before submitting any application. Students must produce both the translated and original versions of their transcripts if the originals are not in English.
Criteria

Requirements

Minimum Age

18 years

Documents Required

Passport, Class 10th and 12th Mark sheets and/or transcripts

Language Proficiency Test

IELTS Academic Test
TOEFL iBT
PTE
Duolingo (DET)

Intake

January, May, September
Note: While international students are evaluated on a case-by-case basis, there may be additional requirements when applying to Humber College, Lakeshore Campus.
No Experiences Shared yet
Other Popular Colleges in Canada