Humber International Graduate School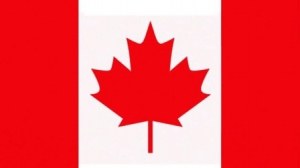 Ontario
About Humber International Graduate School
Humber College was formed in 1967 in Toronto, Canada, and has been impacting the careers of both international and domestic students ever since. Humber now has around 29,000 full-time students and more than 23,000 part-time students, with about 160 full-time courses and 200 continuing education courses.
Humber is one of only five colleges in Ontario to be classified as an Institute of Technology and Advanced Learning by the Ministry of Education, and one of only twelve Vanguard Learning colleges in North America chosen for their major contributions to education.
The new International Graduate School at Humber opened in 2021. The International Graduate School provides a professional learning environment that connects students with business and industry in the downtown core, with an emphasis on business and technology.
Services & Facilities
Here, students work together on interdisciplinary projects in an exclusive learning environment, with fresh new classrooms, new technology, a learning commons, and study spaces. Through the industrial hub, students will have access to work-integrated programs, networking opportunities, and an alumni mentorship program. Students get free job search assistance, workshops, training and job postings at all locations.
Humber College's labs, equipment, and state-of-the-art learning and workspaces set it different from other post-secondary institutions. Humber is dedicated to polytechnic education quality and has designed its facilities so that numerous locations on campus may be used as living labs, where students can study, practise, and apply their abilities in a real-world setting.
Students benefit from a global classroom experience in one of the world's most diverse cities. They visit all of downtown's attractions, including museums and galleries, restaurants, shopping, theatres, and other attractions.
Accommodation
Comfortable living quarters, delicious cuisine, wonderful friends, and unique adventures await students. A homestay is an option for students looking for a welcoming location to live while also adding an enriching element to their Canadian experience. Homestay services work with a host family to arrange a house, making the transition to life in a new country easier.
Scholarships
Humber College offers hundreds of different scholarships to recognize academic accomplishment, community involvement, leadership, volunteer services, and, in some cases, financial need.
Notable alumni
Humber College has 240,000 alumni who are significant contributors in their fields of study. Rebecca Addelman is a New Girl writer and editor; Andres Arango, a popular soccer player in Canada; Ben Bowen, a musician; Royal Copeland, a football player; Bev Oda, a former politician; Jared Pelletier, a film director; Margaret Lindsay Holton, an author and artist; and Sarika Sehgal, a journalist, are among the notable alumni of the college.
Facilities
Sports & Recreation Facilities
Admissions
Admission to Humber International Graduate School is dependent on meeting certain criteria, which vary depending on the program to which a student applies.
Student should be at least 18 years before taking admission
Student should be proficient in English and must have taken IELTS, TOEFL, or other equivalent exams
Students are required to submit their original transcripts from all the academic institutions they have attended. If the transcripts are not in English, then students need to submit translated copies of the same along with the originals.
Criteria

Requirements

Minimum Age

18 years

Language Proficiency Test

IELTS, TOEFL, Michigan English Test

Documents Required

All scanned copies of original certified secondary school graduation transcripts for diploma and degree programs, and any college or university transcripts for postgraduate programs and degree programs.
International applicants may be asked to submit an ICAS or WES evaluation.

Intake

Jan, May, Sept
Note: International students are considered on a case-by-case basis, therefore there can be some additional requirements while taking admission to Humber International Graduate School, depending on the program a student applies to.
No Experiences Shared yet
Other Popular Colleges in Canada