Kwantlen Polytechnic University - Cloverdale Campus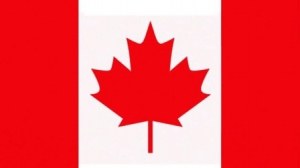 British Columbia
About Kwantlen Polytechnic University - Cloverdale Campus
Kwantlen Polytechnic University is a Canadian public post-secondary institution based in British Columbia. Originally established by the government of British Columbia back in 1981, Kwantlen Polytechnic University has since been offering students degrees and diplomas across 5 campuses and 2 learning centers. Almost 20,000 students annually attend courses at Kwantlen Polytechnic University campuses in Surrey, Richmond, Langley, Cloverdale, and Civic Plaza.
University offers a range of unique credentials to meet the evolving needs of regional and global employment markets. Students can use their certificates and diplomas as building blocks for bachelor's degrees, giving them the option to get faster promotions at work or to further improve their careers.
Services and Facilities
The campus is equipped with many excellent facilities, including science labs containing standard industry equipment and interior design work studios. Besides, it has amazing study spaces for students. The University works with industry partners and various organizations to ensure that graduates are well prepared and ready for the real world once they have completed their education. Many degrees offered at the University have work experience terms, practicums, or cooperative education options so that students can put into practice what they've learned in the classroom. One of the most exciting programs it offers is Student Co-op which gives businesses the opportunity to take on students and give them real-world training over the course. In addition to conventional academics, Kwantlen Polytechnic University emphasises practical skills.
British Columbia is located 15 minutes from downtown Vancouver, a bustling city where international events are hosted throughout the year. Whether students are hunting for organic groceries in the Pacific Northwest or rock climbing and mountain biking in nearby Whistler, they will find plenty of fun things to do here.
Accommodation
KPU does not provide on-campus housing facilities. But there are a number of off-campus housing centers available around the campus where many students reside. These places include a wide array of options including suites, apartments, single rooms, and homestays. The student association at KPU has done a great job at providing reliable resources for students who wish to find off-campus accommodations.
Scholarships
Kwantlen Polytechnic University offers a range of scholarships and bursaries for students who qualify. Additionally, it has established the President's Awards that provide an opportunity for students to earn additional funding for their studies by balancing academic performance with community participation. Some of the scholarships are:
KPU Major Entrance Scholarships
The President's Scholarship
The Merit Scholarship
The Indigenous Entrance Scholarship
Facilities
Sports & Recreation Facilities
Admissions
Admission to Kwantlen Polytechnic University - Cloverdale Campus is subject to certain requirements and the eligibility requirements vary as per the program a student applies to. However, there are certain requirements that every student must keep in mind before applying to the college:
Student should be at least 18 years old before taking admission
Student should be proficient in English and must have taken IELTS, TOEFL, PTE or other equivalent exams
Students are required to submit their original transcripts from all the academic institutions they have attended.
Criteria

Requirements

Minimum Age

18 years

Language Proficiency Test

TOEFL/IELTS/ PTE

Documents Required

Intermediate or High School certificate
Intermediate or High School mark sheets issued by the examination authority
Photocopies of mark sheet (if online verification available)
Transcripts showing completed courses and grades issued by the institution attended
Payment Documents

Intake

January, May and September
Note: International students are considered on a case-by-case basis, therefore there can be some additional requirements while taking admission to Kwantlen Polytechnic University - Cloverdale Campus, depending on the program a student applies to.
No Experiences Shared yet
Other Popular Colleges in Canada