Lakehead University - Georgian - Barrie Campus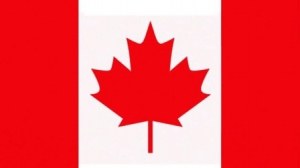 Ontario
About Lakehead University - Georgian - Barrie Campus
The Lakehead-Georgian Campus in Barrie is home to innovative degree and diploma programs. Lakehead University and Georgian College announced in February 2016 that over the next five years, they will introduce more than 20 new degree programs and transfer pathways at their Barrie and Orillia campuses. The Lakehead-Georgian location in Barrie, now offers four diploma-plus-degree programs.
Lakehead University - Georgian is dynamic, modern, and learner-centred. Both Thunder Bay and Orillia campuses promise the whole university experience: a mix of academic brilliance and opportunity, as well as a wide range of social and recreational activities. Lakehead University is also known for its research excellence, with 11 Canada Research Chairs and cutting-edge facilities such as the world-renowned Paleo-DNA Laboratory and the Biorefining Research Institute. Lakehead offers high-quality learning experiences to meet student and future learner needs.
Services & Facilities
The Lakehead-Georgian Campus is a community providing a welcoming and safe environment for students to study while also providing all of the necessary amenities. The campus is located in the centre of Barrie, which is known for its welcoming people and four-season lifestyle. The campus offers a variety of facilities, including a fitness centre with a climbing wall and gymnasium, innovation labs, library, public clinics, student lounges, cafeteria and on-campus restaurants, theatres, and videoconferencing, as well as adjacent trails and ski hills and shopping malls.
Students with a passion or interest that they want to share with others might join social clubs on campus. There's something for everyone, from educational and gaming clubs to political and general interest societies.
Accommodation
Students at Lakehead University and Georgian College can choose from on-campus housing to off-campus apartment buildings, room and board, and properties to rent or share.
The on-campus home provides everything students need to have a fun and safe experience. The dorm on campus is managed by Georgian College.
If students are looking for off-campus housing, the college has resources for renters and landlords wishing to find or advertise student housing.
Scholarships
Undergraduate Entrance Scholarships will be considered for non-Canadian citizens who are entering Lakehead-Georgian after graduating from high school or transferring from an international college or university. Top international students applying to Lakehead-Georgian can apply for this scholarship.
Notable Alumni
The university has a family of 45,000 alumni who have made a name for themselves and achieved acclaim through their work and accomplishments. The Lakehead Giving funding platform is also supported and administered by the Alumni Association. Stephen Low, the filmmaker and director of IMAX, Mason Ainsworth, the City Councillor of Orillia, and Jan Cameron, the well-known coach and Australian swimmer, are among the university's noteworthy alumni.
Facilities
Sports & Recreation Facilities
Admissions
Admission to Lakehead University - Georgian - Barrie Campus is dependent on meeting certain criteria, which vary depending on the program to which a student applies.
Student should be at least 18 years before taking admission
Student should be proficient in English and must have taken IELTS, TOEFL, PTE or other equivalent exams
Students are required to submit their original transcripts from all the academic institutions they have attended. If the transcripts are not in English, then students need to submit the translated copies of the same along with the originals.
Criteria

Requirements

Minimum Age

18 years

Language Proficiency Test

IELTS, TOEFL, PTE

Documents Required

Official transcript of study from all academic institutions
Official Transcripts
Course Descriptions
Language Proficiency Requirements
Consent Form & Reference Letter

Exams Accepted

GRE

Intake

Jan, May, July, Sept
Note: International students are considered on a case-by-case basis, therefore there can be some additional requirements while taking admission in Lakehead University - Georgian - Barrie Campus, depending on the program a student applies to.
No Experiences Shared yet
Other Popular Colleges in Canada