Niagara College - Niagara-on-the-Lake Campus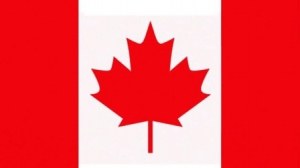 Ontario
About Niagara College - Niagara-on-the-Lake Campus
Niagara College, which is located beside one of the most spectacular waterfalls on the planet, initially opened its doors to students in 1967 and has since progressed step by step to become a pioneer in training and practical education among the institutions in Ontario. Niagara College, which has an employer satisfaction score of more than 94 percent, provides more than 100 degree, diploma, certificate, and apprenticeship programmes, as well as more than 600 vocational, general interest, and credit courses, all of which are accredited.
Exceptional co-op and industrial placement options ensure that students gain valuable hands-on experience in the real world while receiving a world-class education in a welcoming, specialized, safe, dynamic and pleasant atmosphere. The institution offers on-campus career possibilities to its national and foreign students from more than 90 countries across the world, as well as a variety of organizations, sports, and volunteer activities.
Majority of Niagara College graduates are able to find employment within six months of graduation, making Niagara one of the most student-oriented institutions in Ontario. It is here where the schools of Academic, Liberal, and Access Studies, Business and Management, Environmental and Horticultural Studies, Hospitality, Tourism, and Sport, Apprenticeship, and the Canadian Food & Wine Institute are located, as well as other departments.
Services and Facilities
As a result of the great student services made accessible to students, Niagara College has carved out a distinct identity for itself. A large range of student services are provided at Niagara College, and they can be of assistance to both returning and new students in a variety of different ways. The following are some of the few examples; Campus safety and security services, financial services, disability services, sporting and recreational facilities etc. In order to maintain a secure, functional, and pleasant environment for the college community, Facilities Management Services offers all of the essential services. In addition to routine cleaning and caretaking, these services include winter maintenance and the Building Automation System (BAS), electrical, heating and cooling, landscape services and mechanical services.
Accommodation
Student Housing on-Campus: Niagara College also provides housing for its students on the campus. Staying on campus provides residents with the opportunity to meet individuals from all over the world, as well as from a variety of different cultures and races.. A double bed, desk and work space, satellite TV, internet access, free local calls and a bathroom are all included in each of the residence suites' two bedrooms, which also include a bathroom. On-site amenities include a kitchen, a movie theater, a video gaming room (complete with air hockey table), and a picnic area complete with a BBQ.
Accommodations Off-Campus: The off-campus living programme provides students, landlords, and citizens of Niagara with year-round residence and housing opportunities. They will also have access to all of the services that a student would require while looking for housing.
Homestay
The experience of living with a Canadian family will be one that a student will cherish for the rest of his or her life. Students will be able to get in touch with their homestay family as soon as they get confirmation that they are who they say they are.
Landing Pad
The Niagara College Landing Pad is at the student's service. The program's goal is to provide international students a safe place to stay for 30 days. Hosts provide students with a house and two meals each day, while the institution provides information and assistance in adjusting to college life.
Scholarships
In order to recognise its best students, Niagara College has established a number of prizes. In order to get the reward, one doesn't need to fill out an application.Scholarships have been kindly offered by members of this community to help and celebrate the achievements of international students. Applicants for these scholarships are evaluated on academic achievement, financial need, and community work done by the student. A student may only receive one scholarship or award every fall or winter distribution in order to provide as many scholarships and prizes as feasible to as many students as possible. Depending on where a student comes from, there are a variety of scholarships available, including the English for Academic Preparation Scholarship, the African Continent Scholarship, the United States of America Scholarship, the Turkey Scholarship, the Commonwealth of Independent States (CIS) Scholarship, and so on.
Notable Alumni
Niagara College has produced some outstanding graduates. Some of them are Ursula Stolf, Emanuel Apea, John Campea, Bernie McNamee, etc.
Facilities
Sports & Recreation Facilities
Admissions
Niagara College, Niagara-On-the-Lake Campus has an admissions procedure that varies per programme. Some common conditions that a student should consider prior to applying to college:
The student must be at least eighteen years old.
The student must have taken IELTS, TOEFL, PTE, or a comparable exam.
The student must produce official transcripts from all prior academic institutions attended. If the transcripts are not in English, the student must provide both the originals and translated copies.
Criteria

Requirements

Minimum Age

18 years

Documents Required

Passport, Class 10th and 12th Mark sheets and/or transcripts

Language Proficiency Test

IELTS Academic Test
TOEFL iBT
PTE

Intake

May and September
Note: International students are considered on a case-by-case basis, therefore there can be some additional requirements while taking admission at Niagara College, Niagara-On-The-Lake Campus.
No Experiences Shared yet
Other Popular Colleges in Canada