Nimbus School of Recording & Media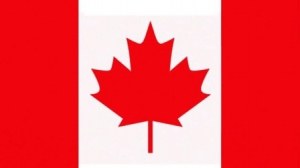 British Columbia
About Nimbus School of Recording & Media
Nimbus School of Recording & Media is a private technical music production institute in Vancouver, British Columbia. It was founded in 2009 by Diane Lamb, Bob Ezrin, GG Garth, and Kevin Williams and offers students programs in audio engineering, music production, recording, music business, and artist development.
Students get to learn about cables, patch bays, decibels, wave theory, equalisation, miking techniques for drums, bass, electric guitars, vocals, keyboards, metering and recording levels, autotune, dynamic processing, effects processing, sound replacement, music theory, MIDI theory, digital theory, mixing and mastering along with other topics.
Nimbus is accredited by the Private Career Training Institutions Agency on a national level, by the British Columbia Education Quality Assurance on a regional level, and is academically certified by AVID, the maker of the popular audio production program Pro Tools. The Better Business Bureau has given Nimbus an A rating.
Nimbus School of Recording & Media, based in Vancouver, British Columbia, is a recognised recording arts, music production, and media school that offers year recognition and fast track declaration programmes. Aura School provides certifications in music composition, sound design, and game audio and sound.
Services and Facilities
Small class sizes, industry professionals as instructors, award nominees and winners, constant access to the school and world-class studios, practical scenarios depicting real-life situations, hands-on work experience, exclusive mentor sessions, collaboration and networking opportunities all help students build the best career in music and the music industry.
Nimbus delivers the greatest academic and professional training to its students so that they may seamlessly integrate into the music industry. At the institute, students have a variety of academic and professional possibilities, including hands-on learning, elite mentoring, industry networking, collaboration with industry liaisons and professionals on world-class equipment and gear, job openings and business opportunities, a cooperative learning program for the community liaisons and more.
Accommodation
Students can choose from a variety of off-campus housing alternatives in the surrounding locations. Some of the easily available options are studio flats, paid guest facilities, and shared housing complexes.
Homestays are another important part of the student housing system. Students can utilize the residence and television, laundry, and the internet in such spaces. Singles, young couples with children and pets, and elderly couples are among the homestay hosts. All homestay lodgings are carefully inspected before welcoming students.
Scholarships
The number of scholarships offered will be determined by students' specific needs, with award values ranging from $1,500 to $10,000. This scholarship is funded by Nimbus and is available to all students. Nimbus' dedication to equity, diversity, and inclusion is reflected through the Diversity & Inclusion Scholarship. The scholarship represents the organization's goal of providing opportunities for young people in British Columbia and assisting in the development of a workforce that is ready to meet the challenges and possibilities of the twenty-first century.
Facilities
Sports & Recreation Facilities
Admissions
There are some standard requirements for all students for applying to Nimbus School of Recording & Media.
The student must be 18 years old at the time of beginning the course.
Students coming from non-English speaking countries are mandated to take tests like PTE, IELTS, TOEFL or other equivalent exams to prove their language proficiency.
Students need to provide original transcripts (translated if the originals are not in English) from all the academic institutions they have attended.
Criteria

Requirements

Minimum Age

18 years

Documents Required

Passport, Class 10th and 12th marksheets and/or transcripts.

Language Proficiency Test

IELTS Academic Test
TOEFL iBT
PTE

Intake

January, May and September
Note: Since international students are considered on a case-by-case basis, there can be additional requirements when applying for a program at the Nimbus School of Recording & Media.
No Experiences Shared yet
Other Popular Colleges in Canada