NorQuest College - Wetaskiwin Campus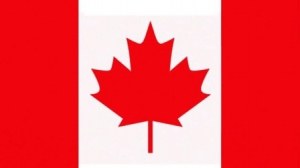 Alberta
About NorQuest College - Wetaskiwin Campus
Having received a NorQuest College education, the students acquire the knowledge, skills, and confidence to continue their studies, launch new jobs, improve the lives of their families, and make significant contributions to society.
In a friendly and inclusive setting, NorQuest is able to give students the skills that Alberta requires while also providing a positive learning environment. And, with the help of industry, business, and the public sector, the college is able to make learning relevant and meaningful for everyone.
The college recognises that different students have varied levels of knowledge, and the faculty members work with them at the times and locations that are most convenient for them, whether that is in the classroom, through remote learning, or as part of a continuing education programme. Then the teachers assist the students in identifying their talents, addressing their areas of weakness, and guide them along interesting learning routes and into life-changing jobs. The post-secondary diploma and certificate programmes prepare students for professions in the healthcare field, community studies, and business administration.
NorQuest College in Wetaskiwin, Alberta, provides diploma and certificate programmes in a variety of subject areas, including Academic Upgrading, Business, Community Studies, and Health & Wellness.
Services and Facilities
There are many services available to students at this college to help them to adapt and enjoy their time at the college. This campus has a huge library with many resources to aid the knowledge of the students. There are child care facilities also available at the campus. The food services provided by the college are top notch. Healthcare facilities are also available round the clock on the campus itself to help the students.
Accommodation
This college does not provide on-campus accommodation facilities but the students can choose from the many off-campus accommodations that are available in the vicinity. Options like single room, shared room with other services such as internet, washing area, kitchen and all are available too. There are many rental accommodations available and depending upon how much a student is willing to spend, one can choose from them. Another option is homestay. The college usually does the necessary background checks on such families and provides the details to the students. It is a very popular option as students get a chance to integrate into the society by learning about the new culture through such a family.
Scholarships
Student awards are available at NorQuest College for remarkable performance, academic excellence, financial need, community service, and contributions to campus life. There are several scholarships, bursaries, and prizes available to students engaged in a credit program. These scholarships and bursaries are given to the students based on their merit.
Facilities
Sports & Recreation Facilities
Admissions
The admissions procedure at Norquest College, WetaSkiwin Campus varies according to the desired degree. When applying to this college, several factors must be taken into account, including the following:
The student must be at least 18 years old at the beginning of the course.
Students from non-English speaking countries must take language proficiency tests like PTE, IELTS, TOEFL or other equivalent exams.
Students need to provide original transcripts from all the academic institutions before making any application request. If the original transcripts are not in English, students need to submit the translated copies of the same with each original document.
Criteria

Requirements

Minimum Age

18 years

Documents Required

Original transcripts, Passport

Language Proficiency Test

IELTS Academic Test
TOEFL iBT
PTE
Duolingo

Intake

February, June, and October
Note: Since international students are considered on a case-by-case basis, there can be additional requirements while taking admission at the Norquest College, Wetaskiwin Campus.
No Experiences Shared yet
Other Popular Colleges in Canada