North Island College - Port Alberni Campus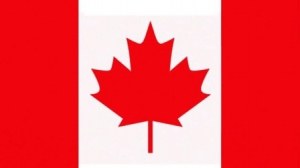 British Columbia
About North Island College - Port Alberni Campus
North Island Institution is a progressive community college that focuses heavily on academic success and student development. The college is proud to assist over 9,000 students each year on its four campuses and learning centres, and via online and in-community learning options.
North Island College started as a distant education institution in 1975. As of now, it serves students from across British Columbia, with campuses in Campbell River, Comox Valley, Port Alberni, and Mixalakwila. It also offers numerous in-community courses, which are delivered in collaboration with rural areas across an 80,000-square-kilometer area spanning from Ucluelet on Vancouver Island's west coast to Bella Coola on the central mainland. In addition to this, it is a major provider of remote learning services, having been recognised internationally for its technology-enabled distance learning and responsive in-community programmes.
Services and Facilities
College provides it's student's with a number of basic services and facilities in order to make their stay in the college campus convenient and comfortable. Several of these services and facilities which are provided to the students are peer tutoring, fitness centres, convenient transportation, library and learning facilities. Parking is available on the Port Alberni campus at no charge. With a valid permit, accessible parking is available in all of the parking lots.
Accommodation
There are no on-campus lodging options for students. The institution has partnered with the Canada Homestay network, which offers students with housing in the Comox Valley, Campbell River, and Port Alberni districts of British Columbia. It is possible for students to share a room with another person or to rent an apartment or a home on their own. Living with a local family provides a unique opportunity to gain a deeper grasp of Canadian culture in a safe environment.
Scholarships
Scholarships are awarded to students who have achieved remarkable academic success. Every year, the NIC Foundation awards hundreds of scholarships to eligible students via its scholarship programme. All students, including those who are new to the institution, continuing students, and recent graduates, are eligible to submit an application. There are also a number of scholarships available from other sources like non-profit organisations, and companies, to qualifying students who meet the requirements.
Facilities
Sports & Recreation Facilities
Admissions
North Island College - Port Alberni College, has a demanding admissions procedure that varies per programme. However, there are several conditions that a student should consider prior to applying to college:
The student must be at least eighteen years old.
The student must have taken IELTS, TOEFL, PTE, or a comparable exam.
The student must produce official transcripts from all prior academic institutions attended. If the transcripts are not in English, the student must provide both the originals and translated copies.
Criteria

Requirements

Minimum Age

18 years

Documents Required

Original transcripts, Passport

Language Proficiency Test

IELTS Academic Test
TOEFL iBT
PTE
Duolingo

Intake

January, May, September
Note: Students from other countries are evaluated on an individual basis, and as a consequence, there may be additional requirements for admission to the North Island College - Port Alberni Campus in some circumstances.
No Experiences Shared yet
Other Popular Colleges in Canada