Northern Lights College - Fort St. John Campus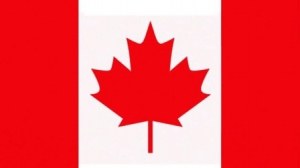 British Columbia
About Northern Lights College - Fort St. John Campus
Northern Lights College, founded in 1975, is a post-secondary educational institution located in Northern British Columbia. The college was formerly a vocational school called the BC Vocational School-Dawson Creek and was established with a mission to serve the Peace River Region. It got its present name in a contest where 'Northern Lights College' was chosen from all submitted names.
All the programs offered at NLC are designed to give students the essential classroom information and appropriate practical or hands-on opportunities to help them make the successful transition from student to employee.
The college has five campus locations: Chetwynd, Dawson Creek, Fort Nelson, Fort St. John, and Tumbler Ridge, with access centres in Atlin, Dease Lake, and Hudson's Hope. The Fort St. John Campus is situated on the city's northern outskirts, next to Fish Creek Park and the Community Forest. It houses the provincial Centre of Training Excellence in Oil and Gas and modern facilities for a variety of trades, apprenticeship, and technology programs.
The campus also offers vocational and diploma programs in business management, early childhood education and care, social services worker, education assistant, and applied business technology. Automotive service technician, electrician, commercial transport/heavy duty technician, industrial instrumentation mechanic, oil and gas field operator, power engineering and gas processing are among the trades and apprenticeship programs available in Fort St. John.
Services and Facilities
Northern Lights College offers opportunities for academic and social achievement. There are a number of student services available at the college which helps students, both old and new in numerous ways. Services and facilities like financial assistance, access services, aboriginal services advisor, library, cafeteria, daycare, computer/Internet access, bookstore, and city transit access are all available on campus. The Atrium, which comprises trees, plants, and a pool with exotic fish, is a unique feature of the campus. The campus also houses Pomeroy Sports Centre, which has two ice rinks, a speed skating oval, and an indoor walking track.
The campus cafeteria is located in the main campus building and serves a variety of low-cost breakfast and lunch options Monday through Friday. This is also where students can find the library. The campus bookstore sells textbooks and school necessities and a variety of Northern Lights College brand merchandise.
NLC's International Education department assists students worldwide to study English at NLC before moving on to other NLC programs or continuing their education at other post-secondary institutions.
Accommodation
The college offers residential services on campus, which includes 102 student beds along with assisted living facilities. Units with two or four bedrooms are available for students, with each bedroom furnished with a bed, a small dresser, bookshelves, a computer station, and a chair, as well as internet and telephone access. Students also have access to a kitchen with a stove, refrigerator, microwave, table, and chairs in each apartment. Residents can use vacuum cleaners if they want to.
Fort St. John is a lovely city with shops, museums, ice rinks, cross-country skiing, bowling alleys, golf courses, walking trails, ball diamonds, a swimming pool, theatres, and other outdoor and indoor amusement options. A hospital, medical clinic, general practitioners, medical specialists, comprehensive dental treatments, physiotherapy, and chiropractic services are also available. The Fort St. John transportation system runs at regular intervals throughout the day, and there is a bus stop on campus.
Scholarships
The Northern Lights College Foundation and other organizations offer scholarships, bursaries, and other prizes to students. The Campus offers a large number of need-based grants as well as merit-based scholarships. All scholarships are provided upon graduation in order to ensure that the scholarship recipient maintains a high level of academic accomplishment and a positive reputation in the community.
Facilities
Sports & Recreation Facilities
Admissions
While applying to Northern Lights College - Fort St. John Campus, students should meet some standard eligibility criteria:
The student must be 18 years at the time of beginning the course.
Students from non-English speaking countries must prove their language proficiency by taking IELTS, TOEFL, PTE or other equivalent exams.
Students need to provide original transcripts from all the academic institutions before making any application request. If the originals are not in English, students need to submit the translated copies of the same with each original transcript.
Criteria

Requirements

Minimum Age

18 years

Documents Required

Class 10th and 12th marksheets and/or transcripts,Passport

Language Proficiency Test

IELTS Academic Test
PTE
TOEFL iBT

Intake

January
Note: Since international students are considered on a case-by-case basis, there can be additional requirements while taking admission at the Fort St. John Campus of Northern Lights College.
No Experiences Shared yet
Other Popular Colleges in Canada