Northern Lights College - Tumbler Ridge Campus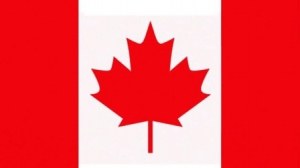 British Columbia
About Northern Lights College - Tumbler Ridge Campus
Northern Lights College, founded in 1975, is a postsecondary educational institution located in the Yukon Territory, area of northern British Columbia. Northern Lights College is a member of British Columbia Colleges. It has campuses in Chetwynd, Dawson Creek, Fort Nelson, Fort St. John and Tumbler Ridge as well as access centres in Atlin, Dease Lake and Hudson's Hope. It serves a diversified population within its catchment area of 324,000 square kilometres.
The college collaborates with industry, employers, and communities as a result of its distinct regional advantage. As a result, Northern Lights College offers students the opportunity to receive the classroom education they require, in addition to any additional supplements they may require to make the successful transition from student to employee. Northern Lights College is able to create successful graduates who are well-versed in their professions and who have a promising future as a result of this collaborative approach to education.
At Northern Lights College the curriculum is structured to allow students to get the essential classroom instructions while also augmenting that education with appropriate practicum or hands-on opportunities.
Services and Facilities
Northern Lights College has a well-deserved reputation for offering exceptional student services. In order to assist returning and new students in a number of ways, Northern Lights College offers a variety of student services to help them succeed. Some of them are on-campus housing, community outreach programs, social and cultural events etc.
Accommodation
In addition to providing comfortable and convenient on-campus accommodation, this college also offers off-campus living options for its students. Both single students and students with families can live in the housing complex on the university's grounds. A total of 89 units are offered for students living on the campus, with an additional 9 units accessible for family accommodation. College gives completely furnished flats to their students. In each apartment, there is a kitchenette, which is fully furnished with the most fundamental of culinary supplies and appliances.
There is also an apartment directory available for students at this college, as well as an off-campus housing facility for them to choose from. Students can choose from various options such as a room, an apartment flat, or a studio apartment that are within walking distance of the school. A number of student organizations at the institution are available to assist students with the search for off-campus housing as well as the application process.
Scholarships
Meritorious students who require financial assistance can apply for scholarships, bursaries, and other awards offered by the Northern Lights College Foundation and other organizations. The terms of these awards vary depending on the course that they wish to apply for, so students should check the website before applying.
Facilities
Sports & Recreation Facilities
Admissions
It is necessary to complete an application procedure at Northern Lights College - Tumbler Ridge Campus, which differs based on the programme being considered. The following considerations should be made before submitting an application for a college position:
In order to be admitted to the programme, the student must be at least eighteen years old at the time of application.
To be eligible, the student must have received a passing score on the IELTS, TOEFL, PTE, or an equivalent exam.
All prior academic institutions to which the student has been admitted must be submitted as official transcripts by the student. Applicants who do not submit both the originals and translated copies of their transcripts (if their transcripts are not in English) will be disqualified from the programme.
Criteria

Requirements

Minimum Age

18 years

Documents Required

Original transcripts, Passport, Proof of English Language Proficiency Score

Exams Accepted

IELTS Academic Test
TOEFL iBT
PTE
Duolingo

Intake

January, May
Note: International students are evaluated on an individual basis, and as a result, some additional requirements for admission to Northern Lights College - Tumbler Ridge Campus may be necessary.
No Experiences Shared yet
Other Popular Colleges in Canada