Seneca College- Seneca at York Campus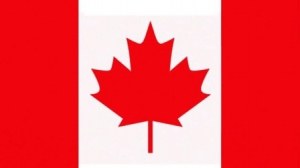 Ontario
About Seneca College- Seneca at York Campus
Seneca College first welcomed students in 1967. Seneca College has four main campuses, as well as numerous other campuses throughout Peterborough and the Greater Toronto Area. Seneca is located in the wonderful city of Toronto, Ontario, Canada. It is, without a doubt, the safest city on the earth. Toronto is renowned for its natural beauty, thriving urban districts, growing population, and diverse networks.
The York grounds are located on the Keele grounds of York University. The Seneca@York Campus houses several schools, including Arts and Science, Biological Sciences and Applied Chemistry, Community Services, Creative Arts and Animation, Marketing, Information and Communications Technology and Media, and Marketing, Information and Communications Technology and Media.
Services & Facilities
The college campus offers 24-hour security services, Athletics and recreation facilities, Bookstore on campus, along with parking facilities.
Workshops, mentoring, one-on-one meetings, exam arrangements, and internet learning help are some of the services offered by the college Learning Centres. Seneca College can assist students in developing learning techniques and talents that are critical to their program's achievement and success. Students can also get hands-on experience or work terms at an organisation in their chosen field of study with the help of the College.
Seneca Dining Services provides a wide range of dining alternatives, including vegetarian, halal, vegan, and gluten-free menus. Starbucks, Tim Hortons, and Subway are among the food and beverage options available to students.
On-campus, there are numerous student services and facilities, including free airport pickup, housing assistance, mental health counselling, academic counselors, and an academic club.
Accommodation
Seneca College provides both on-campus and off-campus housing to international students to enhance their living experience. Suite-style flats with two bedrooms, a bathroom, and a kitchenette are available for students in the on-campus residence. To protect student safety, the residence buildings contain front desks as well as 24-hour video surveillance.
Scholarships
Scholarships are awarded for academic achievement, whilst bursaries are awarded for financial necessity. Seneca College offers a wide range of awards and scholarships to students from all walks of life, as well as specific honours for students in specific fields. Every year, Seneca awards millions of dollars in scholarships, bursaries, and other prizes to its students. Here are a few examples:
Diploma-to-Degree Scholarship
Renewable Degree Scholarships
Seneca College Board of Governors' Entrance Scholarships
Seneca Renewable Entrance Scholarship of Merit
Vivienne Poy Fashion Arts Entrance Scholarship
Notable Alumni
Beverly Thomson (Canadian journalist), Vivienne Poy (Former Member of the Canadian Senate), Angela James (Canadian former ice hockey player), Rachel Bonnetta (Canadian television host), Bill Welychka (Canadian TV personality), and Enza Anderson (Canadian politician) are also notable Seneca College alumni.
Facilities
Sports & Recreation Facilities
Admissions
Admission to Seneca college - Seneca at York Campus is dependent on meeting certain criteria, which vary depending on the program to which a student applies.
Students should be at least 18 years before taking admission
Students should be proficient in English and must have taken IELTS, TOEFL, PTE or other equivalent exams
Students are required to submit their original transcripts from all the academic institutions they have attended. If the transcripts are not in English, then students need to submit the translated copies of the same along with the originals.
Criteria

Requirements

Minimum Age

18 years

Language Proficiency Test

IELTS, TOEFL, PTE

Documents Required

Official transcript of study from all the academic institutions
Copy of passport

Exams Accepted

GRE

Intake

January, May, September
Note: International students are considered on a case-by-case basis, therefore there can be some additional requirements while taking admission to Seneca college - Seneca at York Campus, depending on the program a student applies to.
No Experiences Shared yet
Other Popular Colleges in Canada