Conestoga College - Doon Campus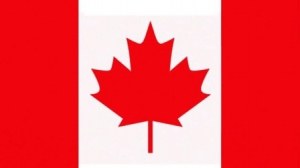 Ontario
About Conestoga College - Doon Campus
Conestoga College, founded in 1967, is one of Canada's finest colleges. Ranked among Canada's top 100 institutions, it has consistently been ranked first in Ontario for course instruction, student placement, and employer satisfaction. With campuses and training centres in Kitchener, Waterloo, Cambridge, Guelph, Stratford, Ingersoll, and Brantford, Conestoga serves more than 22,500 students.
The college offers a wide selection of academic and workforce development courses in Ontario, including Full-Time, Part-Time, Open, Degree, Diploma, Graduation, Post-Graduation, Accelerated, Continuous, and Trade & Apprenticeship Programs. It offers education through its ten academic schools, namely: School of Business, School of Community Service, School of Creative Industries, School of Engineering & Technology, School of Health & Life Sciences, School of Hospitality & Culinary Arts, School of Interdisciplinary Studies, School of Trades & Apprenticeship, School of Applied Computer Science & Information Technology, and School of Workforce Development, Continuing Education & Online Learning.
Out of all the campuses, Kitchener-Doon Campus is the first and the largest campus of Conestoga College, located near the Homer Watson Boulevard interchange. The campus is home to the main administrative offices of the college and offers a broad range of full-time and part-time programs in numerous fields.
Services and Facilities
By studying at Conestoga, students get access to high quality education through the most up-to-date lab and research equipment, as well as application-based courses, field experiments. Small class sizes allow students to easily interact with peers and make the most of their sessions.
Students also have access to a variety of career development resources, including career counselling, career events, and services such as soft skill development programmes and resume and cover letter writing, interview preparation and more. Students interested in entrepreneurship are given a lot of help in business growth, productivity, and funding. Students looking for financial assistance are provided with access to a range of scholarships, awards and bursaries which help in reducing the financial pressure on students.
Accommodation
At Kitchener-Doon Campus, students are offered many services and facilities like Student Recreation Centre, Child Care Centre, Career Centre, etc. To ensure students have a safe living experience, the college also offers on-campus residence offering all the amenities of home. This residence building provides state-of-the-art facilities with secure access to living areas, 24-hour security, common study lounges, cardio lounge, games room and laundry facilities. Weekly events hosted by the residence further offer students the opportunity to get to know their fellow residents and build a sense of community.
Scholarships
Conestoga College distributes around 400 bursaries, awards, and scholarships valued at more than $3.8 million each year. Students can receive one scholarship from each of the following two categories:
Entrance scholarships
Regional scholarships
Notable Alumni
Brenda Irving (television sports journalist), Jonny Staub (Canadian radio and television personality), Barry Greenwald (Documentary filmmaker), Gloria Kovach (former councillor of the city of Guelph) are some of the popular graduates of Conestoga College.
Admissions
To become eligible for admission to Conestoga College, all the international students are required to meet general and program specific requirements. Common eligibility requirements are given below:
Criteria

Requirements

Minimum Age

18 years

Documents Required

Original transcripts from all the attended academic institutions, Passport

Language Proficiency Test

IELTS Academic Test
TOEFL
PTE

Intake

Jan, May, Sep
In addition to satisfying the program's entrance requirements, international students coming from non-English speaking countries are also required to provide proof of their English language proficiency by passing certain tests. Conestoga's English for Academic Studies (EAS) program is available to people who do not have the English language skills required for direct entry into full-time post-secondary programmes.
Note: Since international students are considered on a case-by-case basis, there can be additional requirements while taking admission in the Kitchener- Doon Campus of Conestoga College.
No Experiences Shared yet
Other Popular Colleges in Canada