Kwantlen Polytechnic University - Richmond Campus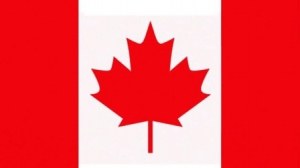 British Columbia
About Kwantlen Polytechnic University - Richmond Campus
Kwantlen Polytechnic University is a public university that was established in 1981 as it separated from Douglas College. In 1995, it became an autonomous institution. It is one of the biggest institutes in terms of enrollment within British Columbia, Canada, having a total of 5 locations covering the Metro Vancouver district. The main campuses are located in the Lower Mainland of British Columbia and they are KPU Tech (Cloverdale), KPU Surrey, KPU Richmond, KPU Langley, and KPU Civic Plaza. It offers programs in more than 120 areas of study including, nursing, business administration, architecture, criminology, engineering, accounting/finance and much more. In addition to this, the institution provides various vocational programs in engineering, accountancy, architecture, criminology, business administration, nursing etc. Due to its high quality and range of amenities, it attracts students from all across the world. The University is mainly a provider of undergraduate education, but it also provides some graduate degrees. It supports research in areas where its facilities are available. Besides, the university also offers organic farmer training.
Services and Facilities
KPU provides students with high-quality education and exposes them to both theoretical and practical experience. All of the programs are industry-driven with a highly challenging curriculum and real-world scenarios so that students are prepared for the modern-day job market. One of the most distinguishing features of this university is that it offers sole graphic design for marketing programs in Canada.
University offers world-class infrastructure and facilities to students and provides them with world-class facilities including co-op and internship programs, guest lectures, awards, scholarships, sports and recreational activities and student support services. The college is considered to be one of the top Canadian institutes in terms of educational practices, quality of education and student participation. Many of Kwantlen Polytechnic University's programs offer opportunities for cooperative learning, practicums, or work experience terms.
The career and employability services at KPU are coveted. The college faculty is passionate about its students' success and to this end, has developed a range of training programs that help students gain valuable skills and experience that will benefit them throughout their careers. Some of these training programs include internship and on-the-job training, job and recruitment fairs, post-graduate work permits (PGWP) and much more.
Accommodation
KPU does not provide on-campus housing facilities. But students can go to several off-campus housing facilities available around the campus. Some of them are studio apartments, apartment flats, single rooms, and homestays. The students association at the university helps students with off-campus accommodations and guides them throughout the process.
Scholarships
KPU offers its students numerous awards, grants and scholarships that not only help with financing the university's high tuition fees but also provide a sense of pride for students for their ability to earn accomplishments no matter how large or small. Some of the scholarships are:
KPU Major Entrance Scholarships
The President's Scholarship
The Merit Scholarship
The Indigenous Entrance Scholarship
Facilities
Sports & Recreation Facilities
Admissions
Admission to Kwantlen Polytechnic University - Richmond Campus is subject to certain requirements and the eligibility requirements vary as per the program a student applies to. However, there are certain requirements that every student must keep in mind before applying to the college:
Student should be at least 18 years old before taking admission
Student should be proficient in English and must have taken IELTS, TOEFL, PTE or other equivalent exams
Students are required to submit their original transcripts from all the academic institutions they have attended.
Criteria

Requirements

Minimum Age

18 years

Language Proficiency Test

TOEFL/IELTS/ PTE

Documents Required

Intermediate or High School certificate
Intermediate or High School mark sheets issued by the examination authority
Photocopies of mark sheet (if online verification available)
Transcripts showing completed courses and grades issued by the institution attended
Payment Documents

Intake

January, May and September
Note: International students are considered on a case-by-case basis, therefore there can be some additional requirements while taking admission to Kwantlen Polytechnic University - Richmond Campus, depending on the program a student applies to.
No Experiences Shared yet
Other Popular Colleges in Canada