Memorial University of Newfoundland - St Johns Campus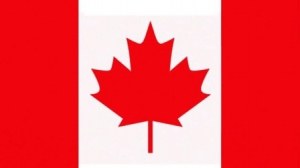 Newfoundland and Labrador
About Memorial University of Newfoundland - St Johns Campus
Since its inception in 1925, Memorial University of Newfoundland has been imparting high-quality education to students, who hail from 115 countries over 6 continents. It offers programs such as Computer Sciences, Engineering, Economics, International Business and Nursing – with an impressive 15% of the student population being international students themselves. The university boasts a strong history of providing ocean-related research and boasts more than 30 research centres on campus. In fact, this is the only university providing a co-op program in Ocean and Naval Architecture Engineering which is one of their most sought-after programs. St John campus is the main campus of the university that offers multiple academic programs.
A dynamic, creative, and inventive culture may be seen in Memorial University's research. Among the top 20 research universities in Canada, Memorial is ranked.
Services and Facilities
St. John's Campus located in Newfoundland and Labrador province is the main and largest campus of Memorial University, not only serving as the administrative hub of the university but also is home to six schools. Memorial University has amazing facilities for learning across all its campuses.
The university has a gorgeous campus and fantastic technology with some of the best-trained professors and researchers as well as a rich history and culture. The university has a beautiful library that has more than a million books. There's also a gym equipped with the latest exercise machines, a cafeteria and much more.
Accommodation
The university has a dorm with several rooms and is fully furnished. All the rooms in the dorm are cleaned and maintained by staff on regular basis. Students can enjoy internet or WIFI connection for free. Some apartments are available for students to stay at if they want to live off-campus with friends. The dorm also offers laundry services for students at a low cost.
Scholarships
Memorial University offers international students a number of different types of financial aid. In addition to the numerous scholarships and awards that the university offers, students can apply for external funding through the Government of Canada.
Notable alumni
Some of the notable alumni of the university are Wayne Johnston (Novelist), Robert Gellately (Historian), Mary Constance Cecile Lobban (British Physiologist), and Dale Kirby (Minister of Education and Early Childhood Development).
Facilities
Sports & Recreation Facilities
Admissions
Admission to Memorial University of Newfoundland - Saint John Campus is subject to certain requirements and the eligibility requirements vary as per the program a student applies to. However, there are certain requirements that every student must keep in mind before applying to the college:
Student should be at least 18 years old before taking admission
Student should be proficient in English and must have taken IELTS, TOEFL, PTE or other equivalent exams
Students are required to submit their original transcripts from all the academic institutions they have attended.
Criteria

Requirements

Minimum Age

18 years

Language Proficiency Test

TOEFL, IELTS, PTE

Documents Required

Original transcripts from all the academic institutions they have attended
Two letters of appraisal
Financial guarantee document
Additional requirements (may be required)

Intake

January, May and September
Note: International students are considered on a case-by-case basis, therefore there can be some additional requirements while taking admission to Memorial University of Newfoundland - Saint John Campus, depending on the program a student applies to.
No Experiences Shared yet
Other Popular Colleges in Canada