Letters of recommendation are taken seriously by admissions officers. As college admissions become more competitive every year, recommendations can make all the difference.
Most admissions panels look for a complete perspective of the applicant. Beyond your academics and exam results, they are interested in who you are. A great recommendation letter promotes your wonderful qualities while also providing insight into your character and personality.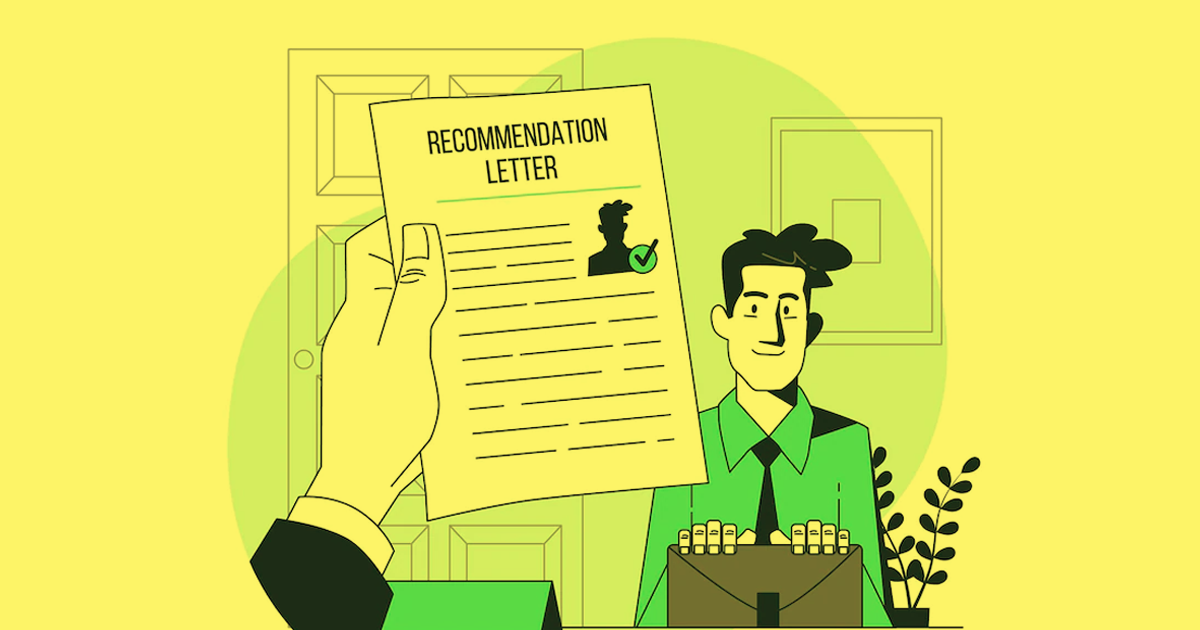 A letter of recommendation is a letter that recommends the work or academic performance of an individual. It is usually sent to a hiring manager or admissions officer who is deciding whether to hire or admit a candidate.
What is a letter of recommendation?
Known also as a reference letter, a letter of recommendation provides admission officers with insight into whether or not a candidate is suitable for a particular position. There are many types of posts, including jobs, internships, master's degrees, and Ph.D. programs.
The purpose of a letter of recommendation is to describe a person's qualifications and skills as they relate to employment or education. The letter may come from a previous employer, a professor, a colleague, a client, or a teacher. They discuss which qualities and capabilities make the candidate a good fit for the position, college, or graduate program.
Importance of Recommendation Letter
In order to secure admission to a university abroad, there are a few vital documents, such as a resume, statement of purpose, and admission essay. While each of these is essential in its own right, the recommendation letter is of paramount importance. As a result, it allows you to prove that your work is credible to someone in authority.
Having validation from another person, especially an experienced professional or someone who has worked with you is very valuable in academics and the workplace. As they have worked with you personally, their words matter.
These letters provide significant significance to a person's skills and character. The recommendation and observation support showing behaviour to help hiring managers and recruiters get a better understanding of the person and their potential for future success. 
What makes a good letter of recommendation?
Finding someone who will vouch for your good character can be one of the most challenging parts of applying to college. There are two types of letters of recommendation: those written by friends or family members and those written by employers. It doesn't matter what they are, they are both important. Letters of recommendation written by family members or friends are more personal. It is more professional to receive a letter written by an employer, but both are just as important. The more letters of recommendation you have, the better. Make sure the letters of recommendation you do receive are distinctive if you do receive more than one.
Your recommendation letter, whether it is written by a teacher, school counsellor, or a peer, should highlight both your personal qualities and achievements. The admissions committee is interested in learning more about you. They want to have a clear understanding of your character, interests, and personal qualities. What inspires you? How do you interact with your teachers and fellow students? How do you react to difficulties? What objectives have you established for yourself, and what actions are you taking to achieve them?
Colleges seek out applicants who will have a positive impact on their community and excel academically. A convincing letter will therefore discuss your prior achievement and how it anticipates your future success.
Character strength, leadership, and skills originality are some qualities and characteristics that particularly impress admissions officers. Your recommenders might praise you for your sincerity, moral character, bravery, sense of humor, maturity, sensitivity to cultural differences, insight, or compassion. Your teachers may be able to speak specifically about your analytical, communication, problem-solving, and teamwork skills.
Guidelines for writing a great letter of recommendation
Keep it relevant:  Your letter of recommendation should be brief, just like a cover letter. Any information you choose to add should serve to support the main arguments for why the candidate is the best choice for the position they are seeking.
Provide specific anecdotes, facts, and statistics: Your letter of recommendation will be stronger if you provide more particular information about the candidate's work.  Likewise, if you are writing a letter of recommendation for a high school student to attend a university, be sure to include examples of their success in extracurricular activities and/or specific tasks.
Maintain a formal tone: A letter of recommendation should be written in a professional yet friendly tone. Your tone of writing should reflect your relationship with the candidate and your respect for them.
Choose the right person to write your letter: Your letters of recommendation have to come from teachers or guidance counselors who are familiar with the student.
Be sure to proofread carefully: Before sending the letter, thoroughly check it for grammatical, typographical, and spelling mistakes.
Make sure to properly prepare your strategy if you're just starting to think about how to earn the best college recommendation letter to ever sit on an admissions committee's desk.
Edmissions can be your friend in need who can help you achieve your goals. For more information about studying in Canada, please contact the Edmissions team at edmissions.com. For questions, please reach out to our Admissions specialists at [email protected]