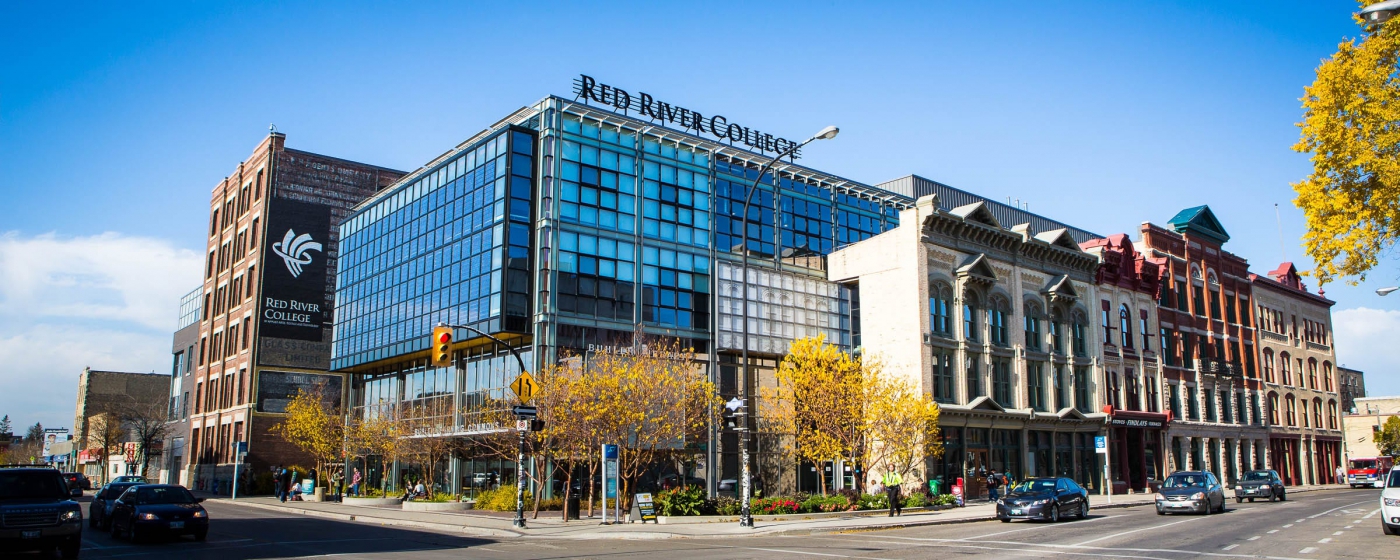 Red River College Polytechnic - Notre Dame Campus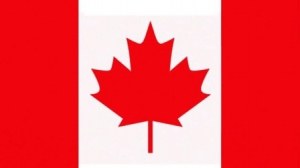 Manitoba
About Red River College Polytechnic - Notre Dame Campus
Red River College, founded in 1938, is one of the largest institutes of applied learning in Manitoba with over 200 part-time and full-time programs. It has eight campuses in Manitoba that provide undergraduate degree, diploma programs and post-graduate certificate programs.
Its state-of-the-art facilities and high-quality education and curriculum provide a great learning experience to students. Graduates of RRC have a very high employability rate. The curriculum is designed in association with professionals, to meet the industry standards, opening avenues for students to gain relevant professional experience and gain the skills to have a thriving career.
The college's staff and students commit to three pillars of sustainability: environmental, social, and economic and strive to maintain an inclusive atmosphere where students no matter their race, nationality, or gender feel respected and valued to contribute to the organization.
The Notre Dame Campus is RRC's largest polytechnic campus with the majority of skilled trades, health science, transportation technology and engineering programs.
Services and Facilities
A range of health and recreation services are offered at Red Rivers College to enhance students' social, emotional and physical well-being. Food and dining services at the campus offer healthy and comforting food to students.
The campus ensures safe and secure surroundings for its students. Safe-walk, a special program in this measure, provides an escort facility for students, staff or visitors between two points, between campuses or close proximity to the campus (e.g. parking lot).
The Notre Dame Campus of Red River College Polytechnic features a full-service library with study facilities and open computer access. The Library has about 50,000 print titles, as well as many more in digital format, including books, periodicals, reports, and government publications. Students will also discover the Academic Success Centre in the Library, which provides individual and group tutoring, review workshops for specific courses, academic coaching, study skills training, and writing assistance to college students.
The Athletics and Recreation Services department at RRC Polytech provides recreational experiences that improve the physical, social, emotional, spiritual, environmental, intellectual, and occupational well-being of our students, staff, and alumni.
Accommodation
The college makes available fully furnished suites at the Campus Residence. It features a shared kitchen, common areas, Wi-Fi and laundry rooms. The suite comes in two sizes. The student residence of Red River College Polytechnic is the ideal home away from home.RRC has something for everyone, including basic furniture as well as outstanding, healthy, and fast dining options for students. Students save time and money by living within a few blocks of the school.
Students have a range of off-campus housing options in the surrounding areas to choose from. Students can choose from studio flats, paid guest facilities, communal housing complexes, and other possibilities.
Scholarships
The College's Awards and Financial Aid Office provides a variety of support services to students, including information on available financial aid programmes. The type of award a student chooses determines the eligibility requirements for a scholarship.
Facilities
Sports & Recreation Facilities
Admissions
Admission to Red River College - Notre Dame Campus is subject to certain requirements and the eligibility requirements
The student should be 18 years of age before taking admission.
The student must have taken either TOEFL, IELTS, PTE or an equivalent English language proficiency exam.
The student must submit their original transcripts from all the academic institutions they have attended. (If the transcripts are not in English, then translated copies must be submitted along with the original ones.)
| | |
| --- | --- |
| Criteria | Requirement |
| Minimum Age | 18 years and/or grade 12 education |
| Language Proficiency Test | IELTS/TOEFL/PTE |
| Documents Required | Class 10th and 12th marksheets and/or transcripts, Passport. |
| Intakes | January, May, September |
Additional requirements depend on the programs applied to, at Red Rivers College – Notre Dame Campus.
No Experiences Shared yet
Other Popular Colleges in Canada