Fanshawe College - London Campus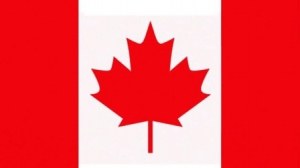 Ontario
About Fanshawe College - London Campus
Fanshawe College, formerly known as Ontario Vocational College (OVC), is a public college in London, Ontario. It was founded in 1962 and held its first class on September 28, 1964. In 1967, the name Fanshawe was created by combining the terms 'fane,' which means edifice or temple, and 'shaw,' which means woodlands. It is one of Canada's major institutions that serves about 43,000 students and offers more than 200 diplomas, degrees, graduate certificates, and apprenticeship programs each year.
Fanshawe College plays a key role in providing skill upgrading and re-skilling opportunities for mature learners through the design and delivery of customized training modules for provincially sponsored trainees, community organisations, sectoral training councils, and private sector employers in the business, health, industrial, and services sectors.
Fanshawe College has four campus locations in the cities of London, Simcoe, St. Thomas, and Woodstock. It offers all of its domestic and international students experiential education and flexible learning opportunities, allowing them to realize their true potential and reach new heights in their chosen fields, whether it's applied arts, health care, business, human services, management, hospitality, or technology.
The London campus was established in 2019 and is the college's newest location. It is one of the largest campuses in Ontario and is sometimes referred to as a "city inside a city". The campus is spread across over 100 acres and has 23 buildings. The Norton Wolf School of Aviation Technology and the School of Transportation Technology and Apprenticeship are also located in its premises.
There are three buildings on the London Downtown campus. It houses the Schools of Hospitality and Culinary Arts, Information Technology and Tourism, Access Studies, and the School of Digital and Performing Arts.
Services and Facilities
The campus provides security services, campus stores, student unions, food services, health services, library, sexual violence and prevention services, and transportation and parking services on it campuses.
Accommodation
On-Campus Housing: Fanshawe apartments provide a home away from home for its students and are located just a few steps from the classrooms. Students get to choose to stay in a standard apartment or a townhouse with all necessary conveniences.
Off-Campus Housing: Fanshawe College offers a Housing Mediation Service for students interested in living off campus.
Scholarships
Each year, Fanshawe College offers over $5 million in awards, scholarships and awards. It offers opportunities exclusively for international students, like entrance scholarships.
Notable Alumni
Decathlete and Olympic bronze medalist Damian Warner, television sportscaster Caroline Cameron, chef Brad Long, screenwriter, producer, and director Paul Haggis, writer Kelley Armstrong, politician Carol Mitchell, artist Jeff Willmore, and Survivorman filmmaker, musician, and survival expert Les Stroud are just a few of Fanshawe College's notable alumni.
Facilities
Sports & Recreation Facilities
Admissions
There are some common requirements for students before applying to the college:
The student must be at least 18 years old at the time of beginning the course.
The students coming from non-English speaking countries must prove their language proficiency by taking PTE, IELTS, TOEFL or other equivalent exams.
Students need to provide original transcripts from all the academic institutions. If the original transcripts are not in English, translated copies of the same must be submitted with each original document.
Criteria

Requirements

Minimum Age

18 years

Documents Required

Original transcripts, Passport

Language Proficiency Test

IELTS Academic Test
TOEFL iBT
PTE

Intake

January, May, September
Note: Since international students are considered on a case-by-case basis, there can be additional requirements while taking admission at Fanshawe College - London Campus.
No Experiences Shared yet
Other Popular Colleges in Canada