Every student comes across this difficult phase of life when the status of "student" suddenly changes to "alum". The very responsibility and stature that comes with it can take a big toll on students initially, for they will no longer be able to attend classes, spend time with friends and work on projects on campus, as they used to. 
The nostalgic feeling after having left college or university to move on in life for the better is natural. Most of the students wish they could have spent some more time doing this or that but are left with an emotion of extreme gratitude towards the faculty, teachers, and the college or university.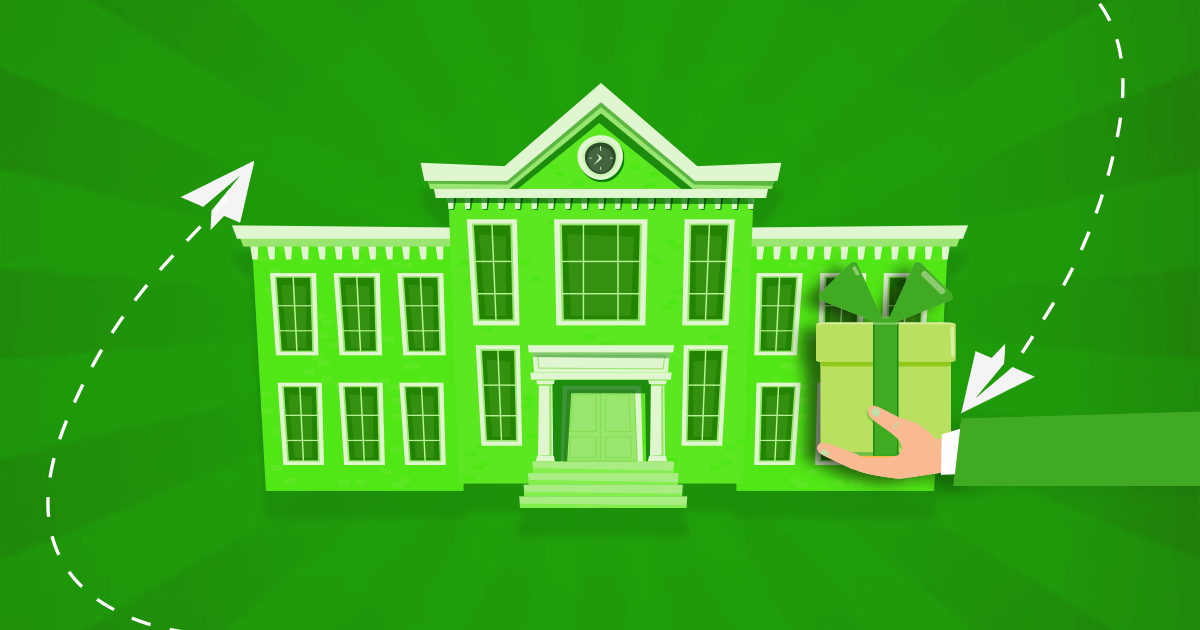 To subdue this feeling of gratitude, alumni feel the need to contribute to their college or university in one way or the other. Alums believe that they have received much more than they can ever give. It is due to the hard work and perseverance of the older alums that the students get the chance to appear for the interview to get a job or internship.
Here are some of the ways by which alums can contribute to their alma mater:
Extension of network
Having many connections with people throughout the world, alumni can help students get jobs and internships. Students can make use of the contacts, earned by alums throughout their careers, to welcome more companies to their campuses and help the current students appear for more, varied and better jobs.
Not only do such things help alums but also their contacts as well, as they are able to get hold of a valuable resource to their organization either as an employee or an intern. 
Brand building
Alumni can act as ambassadors of their colleges or universities by promoting them in their circle and making it possible for the world to recognize them. Being a guest speaker at an event or a seminar can also help create a buzz in industries revolving around the topic of speech.
Circulating such events on social media and publishing such information can also work in the favor of the university or college.
Offer jobs or internships
Since most of the alumni are in a position to have a say in the management of their companies, they can bring jobs and internships on campus. Such an offer extends the feeling of belongingness and students who get jobs this way also reciprocate the same when they acquire big positions.
Internships help students get an idea of whether they want to continue in the same area to enhance and build their future further or not.
Be a mentor or coach
The invaluable experience earned by alumni after having worked so hard throughout their careers can be a big asset to the students. Having hands-on experience of what is to be done and how to move ahead for a better future, alumni can guide students on what to do.
In this era of modern technology, students can easily get in touch with alumni using social media channels, particularly LinkedIn and Twitter, where they are most active. 
Join alumni organization

Colleges typically have an alumni organization that helps alumni from different departments stay connected through activities and events. There are some events that require payment, but you'll still get food and a good time. As well as providing a safe space for students to get together, you also donate a portion to your college.
Contribution to infrastructure
Many universities and colleges seek contributions or donations from alums when in need to expand their infrastructure. Better infrastructure can help students have a conducive environment for education, helping them perform better in understanding the concepts and ideas.
All of these acts can help universities and colleges rise in stature and make their students stand out from the rest. 
With the help of Edmissions, a tech-driven platform to connect to alums from all over the world with students, alums can help students in need by sharing their valuable insights about their college experience. Alums can also rate & review their college and answer the queries asked by students at Edmissions. 
At Edmissions, alums can also make connections with like-minded people and expand their network. After answering students' queries they also get the opportunity to earn exciting rewards. To get on board, one just needs to put in some basic information which takes less than 2 minutes.
Edmissions is the one-stop solution that bridges the gap that exists between students and the true authentic information required to make the right study abroad decision. Reach out to our experts at edmissions.com.To learn more contact Edmissions specialists at [email protected]