You've finally decided to study abroad, but that's really just the beginning, isn't it? An application package is your chance to gain entrance into some of the most prestigious universities abroad. Even if you have an excellent academic record and great GRE score, you could lose out on some prestigious universities without the right help to prepare your application.
Students should be aware that each element of your application impacts whether they will be accepted or rejected. In order to build a picture of the applicant's skills and goals, universities consider every aspect of the application.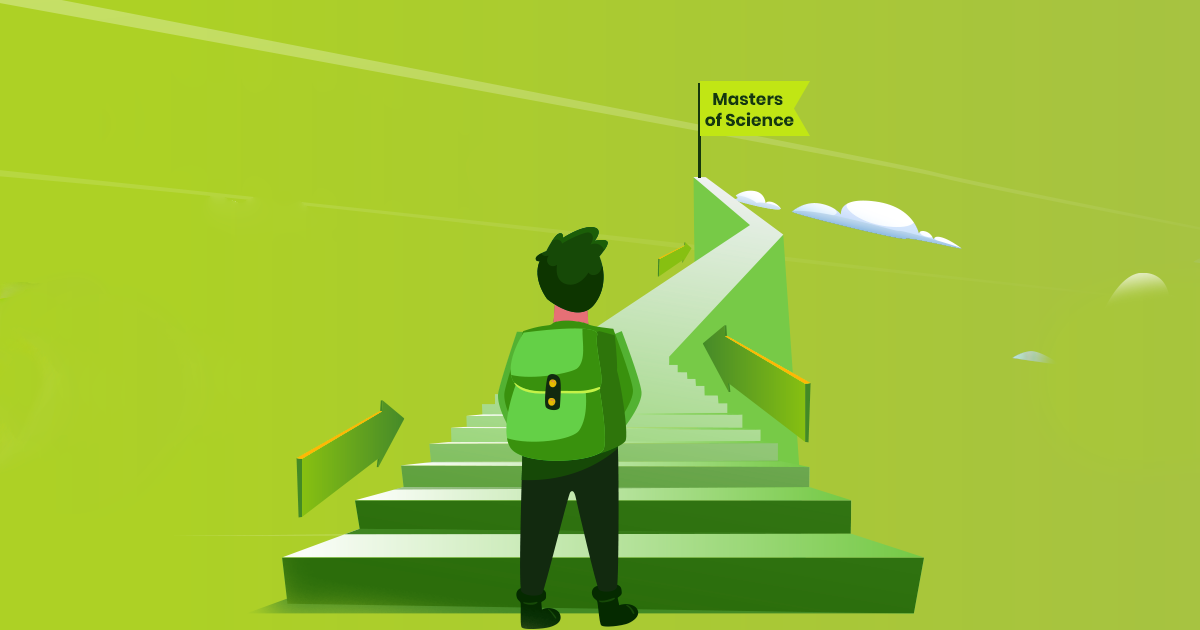 Master of Science
The Master of Science (MS) is the perfect two-year graduate program if you have a bachelor's degree in science and wish to explore the subject. The degree is a technical program that emphasizes the development of analytical and problem-solving abilities through laboratory work and research. MS degrees are available in a variety of science fields, including chemistry, biology, engineering, health sciences, statistics, data sciences, and many others. Students can opt for a program that is wholly course-based, entirely research-based, or a combination of both.
M.S degree admissions requirements
To be eligible to apply for a Master of Science degree, students must meet certain requirements, which vary by university and nation. When applying for an M.S program overseas, some of the most typical criteria include:
Students should have a Bachelor's of Science (B. Sc.) or a Master's of Arts degree. This is because universities and colleges want to ensure that you have the research and analytical skills needed to seek an advanced degree.
Students must also have completed a 4-5-year Bachelor's degree or a 3-year Bachelor's degree with a 1-year preparation course.
Previous studies must have been in the same or a closely comparable topic area for the student. For example, if you wish to pursue an M.Sc. in Mechanical Engineering, you'll need a Bachelor's degree in Engineering.
It's possible that a portfolio will be required. Students will be able to demonstrate practical experience in their chosen subject of study through their portfolios.
A minimum score on the GMAT and/or GRE is frequently required in order to be considered for a position. The minimum score varies depending on the program.
Some colleges will only consider applications that include a personal statement/motivation letter as well as a video presentation. This personalizes the application and allows the university to learn more about the students and their research interests.
In many study programs, a CV demonstrating required job experience in a student's field of study might be a crucial entry requirement.
Common Admission Steps When Applying to a Master's degree
Determine if standardized test scores are required: GRE or GMAT scores are often required for graduate programs. If you fulfil specific GPA requirements, some programs will eliminate this requirement.
Obtain official transcripts for transfer credit: You must receive official transcripts from your prior universities in order to be taken into consideration for transfer credit. 
Demonstrate English language proficiency: If English is not their first language, international students must take the IELTS or TOEFL exam to demonstrate their English language proficiency.
Update your resume: It is important to have an easy-to-segment resume, one that is easy to read, and one that has the most recent activity listed first. Keep it brief and crisp.  Professional programs will want to know about your work experience and any community involvement.
Statement of Purpose: The SOP you submit are among the most essential aspects of your application since they provide you the chance to show that you are more than just a series of numbers and scores.
It is crucial that you provide facts about yourself that are not evident in the other application materials - an incident from your childhood that inspired you, a life-changing experience, a challenge that changed you, or a story about how your ambitions developed. In addition to your passions, you can also mention subjects that demonstrate your thinking style.
Recommendation letters: One rule to follow when writing recommendation letters is to approach people who know you well rather than those who are known well. Well, if you can get both, then that's great, but it's crucial to have the former. In other words, your letters must have detail, and shouldn't be filled with empty statements.
Prepare for an admission interview: Prepare for the interview for admission- You might need to attend an interview with your desired department or the admissions committee as part of your program. Make sure you're prepared to discuss your past, the reasons you want to enroll in the program, and your expectations for success.
The M.Sc. application procedure
Read the explanation of the application process for the M.Sc. degree you want before applying.
In general, time, a scanner, and a computer to preserve the scanned papers required for the application are required. You'll go to the university's website, choose the program you want to apply to, and submit your application documents on their application platform before the deadline.
There are various deadlines. Some academic programs have a rolling admissions process. The majority of programs have two admission sessions, one in the winter/spring and one in the summer/autumn.
Essential documents required for an M.Sc. degree Application
Here are a few documents that are required for admission to MSc programs:
Passport
Previous education qualifications
Statement of purpose
Online application form 
Curriculum Vitae
2 letters of recommendation
TOEFL, IELTS, and PTE Academic test scores
Portfolio
A strong application package is your chance to gain admission to some of the world's most prestigious universities. If you don't get the right help to prepare your application with precision, you may still lose out on some prestigious universities despite having an excellent academic history and great GRE score. 
This is where Edmissions can help. For more information and to get your questions answered, please visit edmissions.com. Learn more about studying in Canada by contacting us at [email protected]