The pandemic has brought with it many challenges and hurdles for people all over the world. Offices and colleges were shut down when covid-19 cases were spiking initially. Such an outbreak has asked serious questions about the systems and processes that were followed before it left everyone awestruck.
Since it became difficult for universities and colleges to operate full-time on their campuses, the classes had to be moved online. Thanks to technological advances that the students were not deprived of education during this tough phase of time.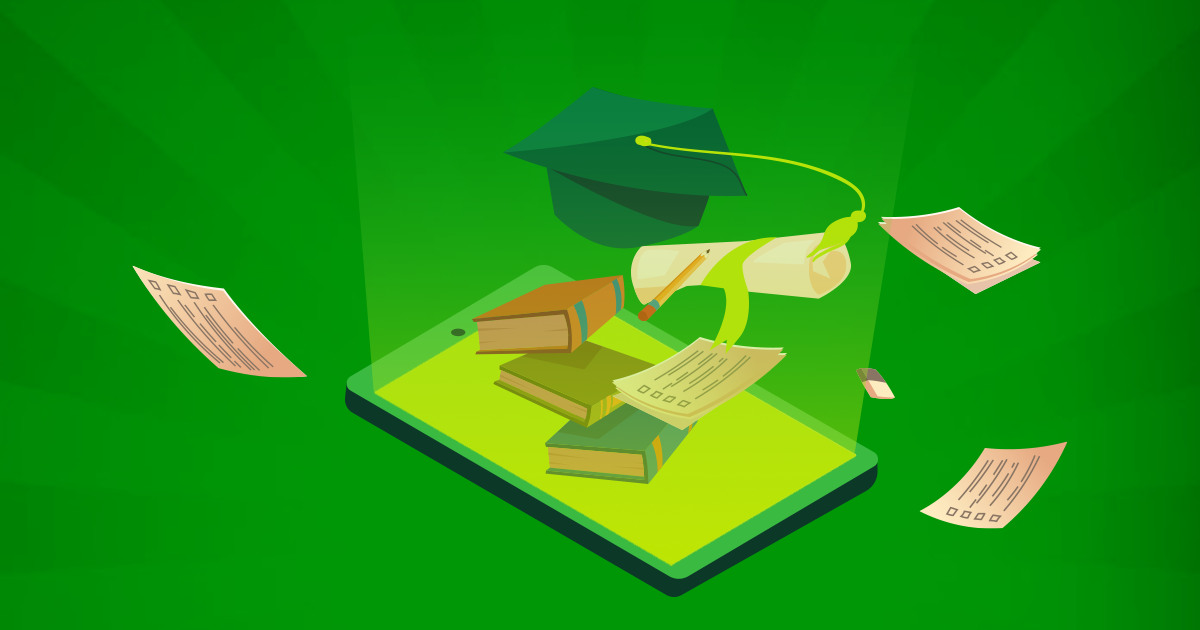 What is a hybrid study model?
This learning model is a mixture of both traditional classroom learning, online course delivery, and experiential learning objective. Depending upon the type of program, degree, or diploma, the contents of the hybrid study model vary.
Hybrid learning includes pre-recorded video lessons/tutorials, video conferences, online exercises/forums, special online learning management systems, etc
A recent survey was done, which collected the data for more than 3000 institutions, in which it was revealed that more than 750 of them are planning to move to a primarily online classes environment. The hybrid study model is the future of education, by making classrooms and campuses more engaging, practical, and accessible, it can enhance students' learning capacity
Why hybrid study model?
This model provides students with the liberty of getting educated no matter where they are. Such an online learning system helps one better manage oneself. There are many advantages of a Hybrid learning environment, such as:
One can choose to decide when to watch the pre-recorded sessions/videos. Everyone has his/her own pace with which one learns and progresses. 
The student has the flexibility over how and when to attend the videos, helping in the overall increase in retention as well as attendance.
Criteria for the evaluation as well as the reporting can easily be dealt with in such an online setting, which is otherwise a cumbersome task.
One can instantly get feedback while being present in a live online session/lecture, which can prove highly valuable for the overall growth of the student.
Depending on the objective of the learning outcome, one can plan to make use of the online sessions to the best of advantage, as it provides an enhanced scope of personalization and engagement.
Without having to spend extra time traveling and commuting, one can easily get the required information and education
Such a setting can help students become independent, helping them become good managers of themselves.

Hybrid learning has a lot to offer but there are some challenges that come along with it. Here are they:
Technology can be rather difficult to implement. Not all the teachers, lecturers, and college staff would be familiar with such technological advancements.
As online learning is a lot different than face-to-face interaction, teachers might have to put in more effort to look out for apt content required for such a setting.
Since it is difficult to see if the students are getting the concepts and ideas shared by the teacher as it is intended to be, teachers may end up teaching more than is required.
The biggest challenge faced by the online hybrid learning model is the possibility of plagiarism and copying from the internet.
Now the question arises, how to know which colleges are offering Hybrid models and which are not? That is where Edmission comes into the picture, helping students shortlist the colleges and universities according to one's choice. One can easily find out if the hybrid model is followed or not and can thereafter take the decision accordingly.
The future ahead
The experience that we have all had with the arrival of such a deadly virus will definitely play a major role in deciding how the future rolls on for the students. Given the positives that it entails, the hybrid study model is here to stay. 
Even though there may be some technical and accessibility challenges that come along with the hybrid study model, the innumerable opportunities that it provides to students worldwide are immense.
Parents and guardians need to play active roles to make sure that their child's learning is enhanced and that such an online learning setting is bridging a positive change in their personality. 
Students also need to take responsibility for the opportunity being given to them and not take it for granted or use foul means to get away with it. Now that education can be easily accessed and applied, it is important that students own it and take it forward to make a big impact in their lives.
With the help of the Edmissions experts at edmissions.com, you can plan your future.  Please feel free to contact us at [email protected]