In addition to pursuing their degree, international students hope to eventually settle in Canada and be able to find employment. This vision is supported by the plethora of opportunities, the thriving economy, and the close to the ideal quality of life. If you don't know where to look, finding a job in Canada may seem difficult. If you intend to study in Canada, you will work both before and during your academic course of study.   Many students work part-time, which greatly aids in managing expenses and paying bills while they are students.
In Canada, the standard of living is high, the economy is well-developed, and the salaries are high. Students who wish to stay in the country and work for up to two or three years must obtain a Post-Graduate Work Permit (PGWP). Among the highest-paying degrees in Canada are the MS, MBA, law, and computer science degrees.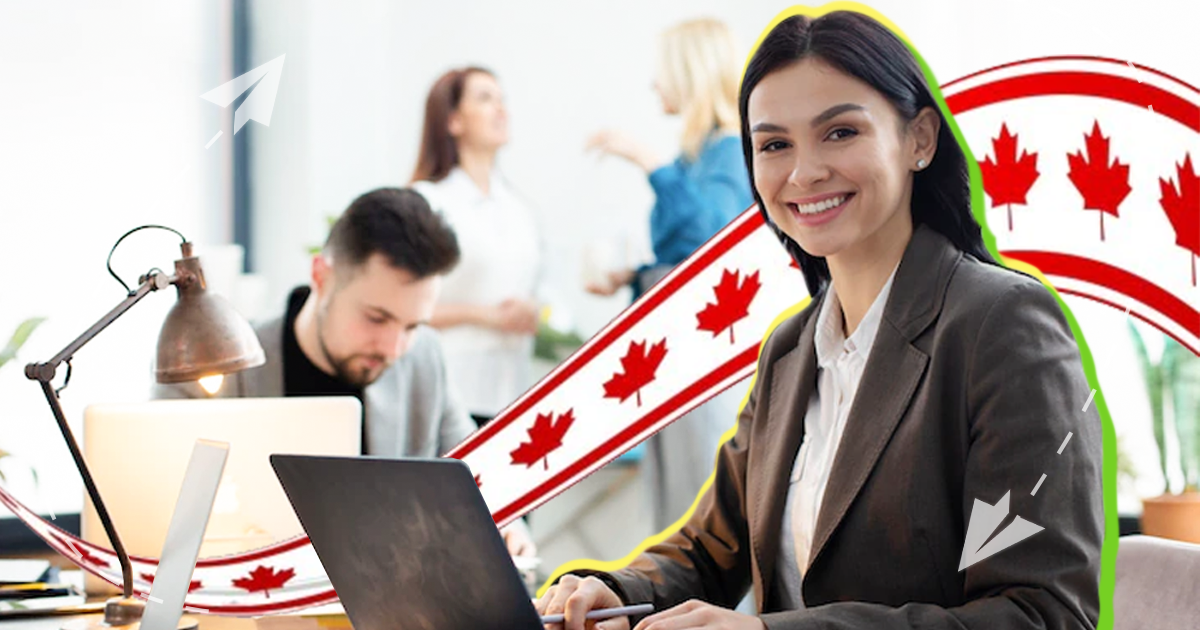 Jobs in Canada for Indians

 Canadian employers prefer recent college or university graduates who want to live in the country. Within a year of graduating from college, 93 percent of new graduates find employment in their field, according to recent research. Indians now rank among the top economic contributors to Canada's booming economy. As a result, Canada provides Indians with a variety of employment options.
Canada, one of the safest nations in the world, also boasts one of the lowest average cost of livings. Furthermore, the government pays for healthcare for Canadian citizens, and employers also offer respectable health insurance.
Following are some of the top positions that Indians hold:
Financial Analyst
Structural Engineer
Business Development and Marketing Executive
Accounting Technician and Bookkeeper
Research Assistant
Registered Nurse
Data Science Consultant
Mechanical Engineer
Digital marketing
Information technology 
Architecture
Business Analysis
Software Engineering
Cyber security
Supply chain management
Where to Look for Jobs in Canada?
 
You can get assistance from career centers in your colleges while actively looking for jobs in Canada. In addition, students might seek online employment prospects. In Canada, there are numerous websites with job listings. By keeping up a professional profile on networks like LinkedIn, you can receive offers in advance.
The websites for conducting a job search in Canada are listed below.
Indeed 
Monster 
Robert Half
Jobboom 
Careerbuilder 
LinkedIn 
ZipRecruiter
How to apply for Jobs in Canada?
 
Make your resume distinctive
It is essential that you keep your resume updated and suited to the qualifications of the job for which you are applying.
Choosing the right sources is crucial when applying for a job
Applying for jobs online and on social networking sites like LinkedIn are the first steps in getting a job in Canada. Candidates can also get in touch with Canadian HR experts to learn more about positions that are better suited to the industry and specialization they are interested in.
Apply for a Canadian PR visa
It would make finding a job easier to get a PR visa. Applying for a permanent residency in Canada is the ideal option if you have a decent degree and work experience.
 
You can work while you study in Canada since it provides you with the opportunities you need. It is a good method to connect your education with a career-enhancing activity and earn additional money to live more comfortably in the country.
Although finding your first job may seem difficult, knowing your possibilities and potential pay is a smart place to start. If you feel that you could need any assistance, you can go to the advisers or study agencies located within the university where you are enrolled.
International students can easily find employment in Canada, and if their level of English allows it, it may even be very highly compensated. So without any delay create your CV and take the next step. 
 
Study abroad decisions can be made as seamless as possible with Edmissions. To enroll, please visit edmissions.com. We can help you learn more about studying in Canada at [email protected].