It is a life-changing experience to pursue higher education abroad. It gives you a sense of independence and the capacity to handle your own finances from an early age. You must pay up hefty money as the price of studying and living abroad in order to receive a high-quality education. By doing a part-time job while studying abroad, you can easily control your monthly spending. This blog will provide some original suggestions for how you can make some extra money for all the applicants who are planning on flying to their study places.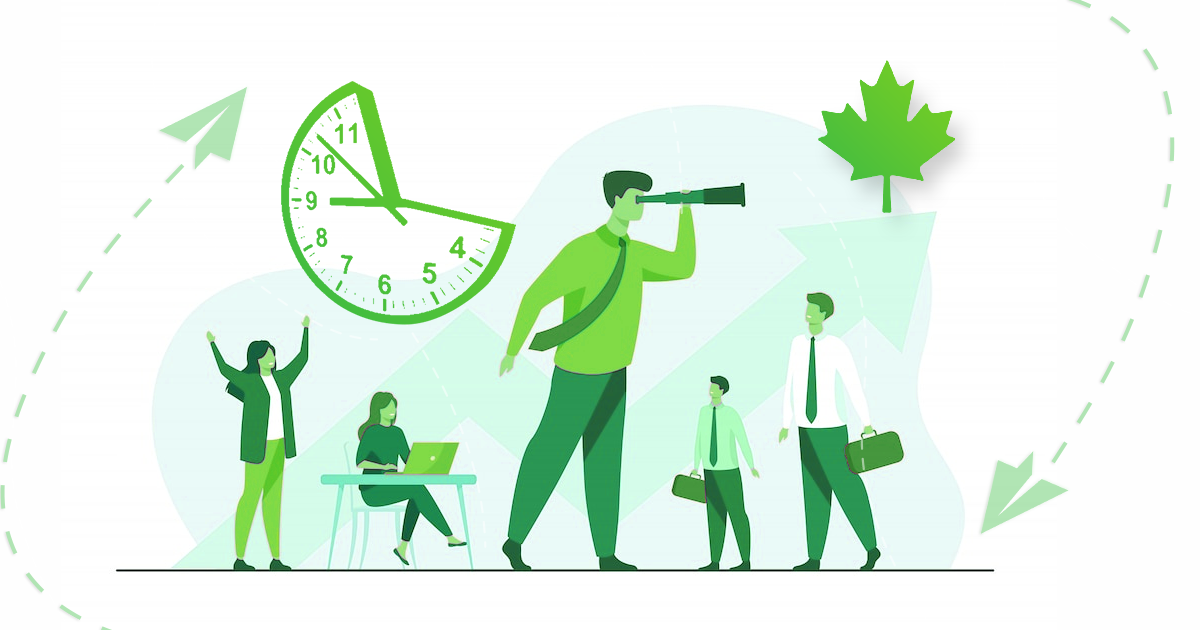 When you are studying abroad, you could discover that a part-time job can actually assist pay a few extra bills or fund extracurricular activities and travel that would not have been possible otherwise. You are not alone if you've considered getting a job while attending university overseas; many international students do so. It is crucial to consider a number of factors when looking for a suitable job, including your country of study's rules and, if applicable, any restrictions on the number of hours you can work in accordance with your visa type. It's crucial to research the rules before applying for a job because the rules on work open to international students vary in every country.
 
Do you need a permit to work as a student in Canada?
With a Canadian student visa, you are permitted to participate in Immigration, Refugees and Citizenship Canada's (IRCC) work programmes for students for a maximum of 20 hours per week during the semester. During their studies, students are permitted to work in Canada in the following professions:
 
On campus without a Work Permit
Off-campus with a Work Permit
Co-op and Internship Programs
 
Types of Part-Time Jobs for International Students
Take a look at the top paying part-time jobs for students in Canada, both on and off campus, that are covered below if you're curious what the greatest part-time employment are in that country.
On-campus Jobs
In Canada, looking for jobs on campus is the simplest method to start a part-time career. You will undoubtedly be able to travel more affordably and with less wasted time. You will be able to balance your employment and academics because you will be living on campus. Additionally, you will be a member of the campus community. On-campus employment possibilities are scarce, so when a position becomes available, apply right away. On-campus employment is available in the following departments:
Teaching Assistant
Campus Guide
Library
Administrative Office
Cafeteria
Bookstore
Tech Support
Off-campus Jobs
Off-campus job options are numerous and can be found in the neighborhood near the college. Your study permit will state if you are permitted to work off-campus without a work permit, so double check this. You will need to leave Canada if you breach any of the restrictions on your study permit, so be careful. In Canada, some of the top part-time employment for students are:
Retail outlets
Cashier
Babysitter
Bartender at restaurants
Customer service
Personal Tutor
Translator
Freelancer
Driver
Dog walker
Co-op placements
As a co-op student, you must work to complete your program's requirements. On or off campus, this work is possible. This kind of work prepares graduates for the job market by giving them experience in a professional setting and practical training. Internships, where you will receive on-the-job training as part of your degree, are quite similar to the idea of co-ops. If the work is required for your degree, you will require a co-op work permit.
Aside from these common options, students also tend to work in call centers, customer-related service centers, volunteer work, summer jobs, and internships.
In Canada, how many hours are students allowed to work?
In Canada, after completing six months of coursework, you can apply for a permit that will allow you to work up to 20 hours a week of off-campus part-time employment. You are permitted to work full-time during semester vacations. You may, however, choose to work fewer hours. The universities advise students who have enrolled in rigorous or challenging courses to work a maximum of 12 hours per week so that their job-study-life balance is maintained and their academic performance is unaffected.
 
Advantages of Working Part-Time Jobs While Studying Abroad
 
Having part-time work while studying abroad not only helps with general growth but also makes it possible for one to manage one's own finances. Let's briefly go over some benefits of working part-time while you're in college:
Having a part-time job helps an individual develop as a whole 
You can gain valuable experience through part-time work that may prove beneficial in the future. 
Your own network can lead to better career opportunities in the future
Develops leadership skills, teamwork abilities, and a cooperative spirit 
The money earned can be used to repay any student loans you may have
Part-time work not only helps with your daily expenses, but also prepares you for future professional opportunities. Depending on the program you choose and the university you attend, you may receive different opportunities.
 
If you are interested in studying in Canada, Edmissions can help you. Just log in to edmissions.com to book an appointment with Edmissions expert and we'll assist you from college application until pre-departure activities.