Reasons to study in the UK
The UK, one of the most sought-after study abroad destinations, has a long history of higher learning, with universities dating back to the 12th and 13th centuries. The average student retention rate in the UK, which is renowned for its language, history, culture, and innovation, is 82%. Studying in the UK is undoubtedly a life-changing experience due to the extensive support networks set up for international students.
Education in the UK is well regarded in many fields including engineering, science, arts, business, law, and finance. Some of the world's most brilliant thinkers are drawn to the UK because of its reputation and legacy as a world center for scientific research. The UK's well-respected educational system gives the freedom to combine courses from different fields of study, allowing you to customize your degree to suit your interests.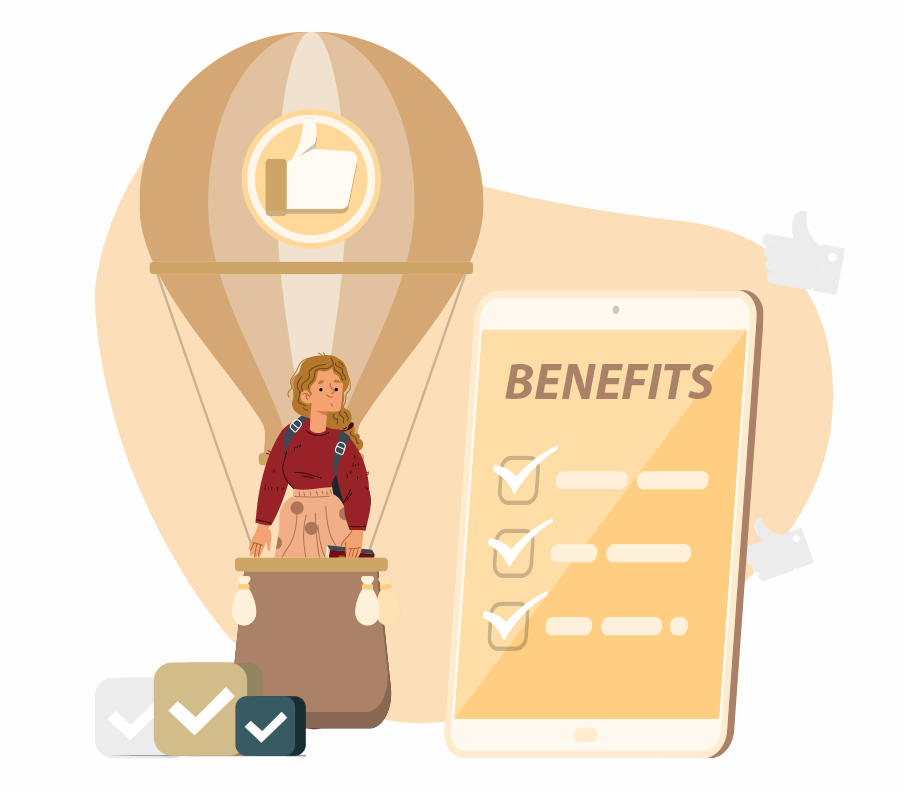 Benefits of studying in the UK
The UK has traditionally attracted students from throughout the world to study there. And there's a good reason behind it. The UK is an excellent place to study abroad because of its top-notch education, diversity, and vibrant student cities. The United Kingdom has a diverse educational environment, with many different types of universities, colleges, and vocational institutions for students to choose from. There are many different types of universities in the UK, and each one offers a unique experience.
If you're interested in getting a degree from one of the most prestigious universities in the world, the United Kingdom might just be the perfect place for you. With countless world-leading institutions to choose from, there is no shortage of top-quality tertiary education possibilities in this country. Whether you're interested in studying business, science, engineering or something else entirely, there is a UK university that can cater to your needs.
Studying in the UK gives you the opportunity to learn about an international education system. The majority of UK degrees are taught in English, meaning that you will need to be fluent in the language in order to succeed academically. This will broaden your communication skills and make you more globally minded.

Get superfast admissions at top United Kingdom institutes in 2023

Benefits of choosing
⇒

Admission's guaranteed at Top institutes across the world.

⇒

Enjoy exclusive application fee waiver's with Edmissions.

⇒

Unlimited FREE Counselling sessions with Edmission's Experts.

⇒

Get Tips from industry veterans to crack the IELTS exam in 1 week.

⇒

Assistance with scholarships, loans, forex, student accommodation and visa guidance./study-in-unitedkingdom
Why Study in UK?
There are many reasons why you should study in the UK.There are uncountable universities across the world and each of them has their own set of pros and cons. If you are planning to pursue your higher education somewhere outside your home country, then the UK is one of the best places to do so. The UK has the third largest university network in the world with more than 250 institutions offering different courses. UK Universities are known for their research work and high-quality education system. They also offer some of the most affordable tuition fees among developed nations. Additionally, if you want to study business, computer science or marketing, then UK has some of the top universities that offer these specializations. Here are some reasons why you should study in UK for a successful career ahead:
Academic excellence
The highest academic standards are found in UK universities. In fact, four of the top 10 institutions in the world including Oxford and Cambridge are located in the UK. You'll discover that practical and useful information is valued more highly in the UK than textbook learning there. This will help you develop analytical and critical thinking abilities as well as creative capacity in your field of study.
Global and welcoming
The fact that international students are made to feel welcome is one of the main advantages of studying in the UK. Students have a wide range of things to choose from, including historical locations, theatre, music, and the arts. As a student, you may very easily ingratiate yourself into the rich culture of the nation, and the colleges make sure that the students are at ease and quickly adapt to their new surroundings. Approximately 86% of students who have earned their degrees at UK universities have felt at home there.
Shorter course duration
Since UK courses are shorter and more intensive than those in many other countries, you'll graduate more quickly without compromising academic quality. While an undergraduate program can be finished in three years, a graduate program can be finished in the UK in just one year. This not only saves you time, but also a significant sum that would have been spent on tuition and living expenses.
Working while learning
During term time, you are permitted to work part-time for up to 20 hours per week in order to pay for both your education and your daily living needs. Even during your semester break, you can work full-time. This will assist you in paying your costs and gaining experience in your subject of study.
Scholarships and funding available
Each academic year, there are several scholarship opportunities available at all UK universities. Universities will do their best to support you financially, whether you have great academic accomplishments or need that extra help to get through the academic year.
Affordability
The affordability of higher education in the UK is another significant benefit. This is so because obtaining a degree in the UK takes less time than it does in other countries. As a result, your tuition costs are lower.
Post-study work options
One benefit of studying in the UK is that you can begin working two more years after earning your degree. This is achievable as a result of the new post-study work visa that the UK government recently announced. Those who qualify can start looking for jobs immediately after graduation in the industries they are interested in. This indicates that you can get a career in the UK itself after graduating without having to immediately move to another country.
Diverse cultural exposure
Students from many countries attend UK universities, which contributes to the country's multicultural environment. Here, students are exposed to many cultures, educated about them, and taught to value their differences.
Research opportunities
One of the top destinations in the world for conducting high-quality scientific research is the UK. Universities in the UK are renowned for their cutting-edge facilities and infrastructure, which allow students to carry out important and life-changing research in a variety of subjects, from the social sciences to the life sciences. One of the top motivations for international students to study in the UK is to pursue research-based programs.
Lets get your queries resolved!
Got a question? Ask and discuss with 100,000+ study abroad aspirants and experts
Popular Colleges in United Kingdom
Trending Posts