"Study abroad" has been a buzzword for the last decade. Students from all over the world are aspiring to study at world-class institutions, present at different locations worldwide. With premium education standards and unmatchable hands-on experience being provided at such universities, it has become more convenient and easy than ever before to get an education from a prestigious institute in some other country.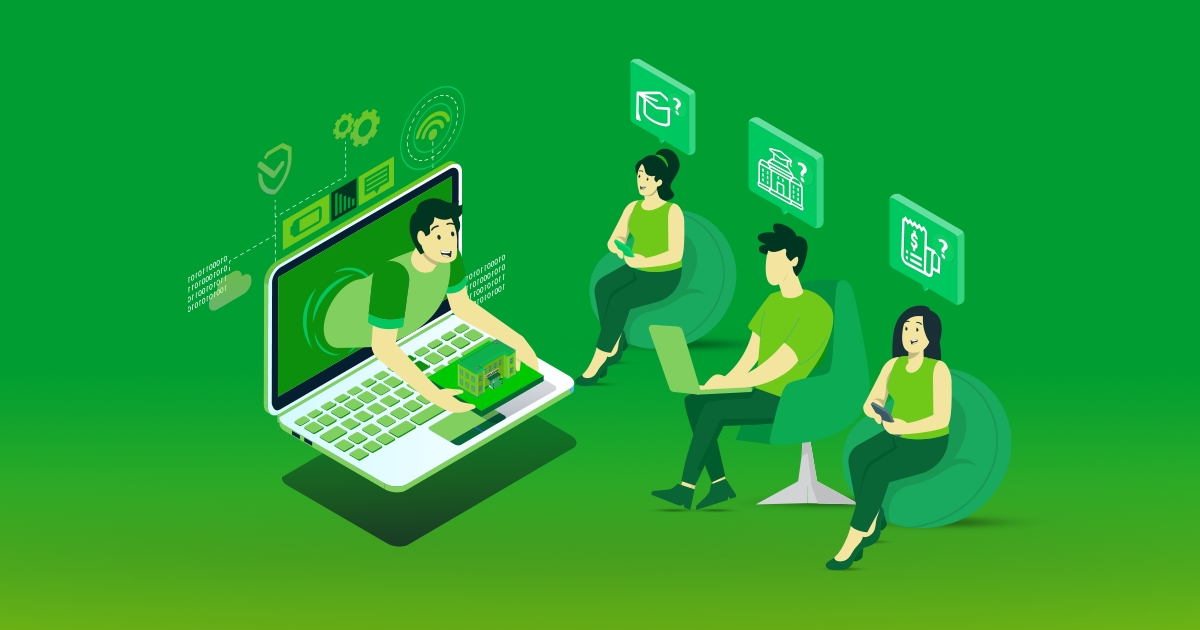 There is no doubt about the level of exposure that students get to see after having studied at an international university or college. China and India account for the top 2 countries being responsible for the most international students admission to colleges all over the world. The number of Indians going to foreign lands to get an education has been constantly increasing.
The expenditure and cost of living that one has to incur while studying abroad is more than that of the home country. Most of the students go abroad for education in the hope to get settled there. Selecting the wrong course or program in an unsuitable city or country can turn out to be a big disaster as the investment done for the whole process is humungous.
Study abroad decisions have always been accompanied by the advice of family, friends, relatives, counselors, and online websites, none of which can be easily trusted. With millions of websites on the internet, it has become very difficult for anyone to rely on the information given on any web page. Two of the most trusted sources which can be relied upon while making a study abroad decision are the alumni and current students of a particular university. 
Here are some of the results of a survey done regarding alumni and students:
90% of the people believe alumni and students give the most realistic and authentic ratings and reviews
86% of the people are interested in sharing experiences and providing mentorship as an alumnus
98% haven't come across any platform which provides networking opportunities with alumni worldwide.
But, the question is, how can one reach out to such students and alumni? Is it easy to get in touch with any of them? 
The Role of Edmissions
This is where Edmissions come into the picture. It bridges the gap that exists between a study abroad aspirant and the required authentic information. Edmissions is a global study-abroad platform powered by passionate people who are committed to helping students become future-ready. It aids in helping students make confident decisions through a trusted marketplace that connects the world's students, alumni, and institutions.
With the help of Edmissions, students get to take control of their future, giving them the freedom and confidence to move ahead to a successful future. Candidates can easily create their respective profiles by filling in their basic personal information, not taking more than 2 minutes. 
Prospective students can shortlist their colleges and move ahead with talking to the alumni and students for making decisions regarding their education abroad. Students can get in touch with alumni of their favourite institutes and get all their queries answered. The experiences shared by alumni at Edmissions portal can be a big asset for prospective students as they can not only get to know the right college but also the insights on their future career aspirations.
Experts at Edmissions can convert a rather complex decision into a simple procedure for making students' dreams come true. Study abroad aspirants would also have the option to get in touch with the students studying at the campus. Any information in regards to admission, course, program, exposure, pedagogy etc. could easily be answered by students studying at the university or college.
With the help of Edmissions, students will have a clear picture of the whole scenario as the information would be coming directly from an authentic source. It has come as a boon for a lot of students who have been looking out for a voice that can be trusted.
Plan your future with the help of the Edmissions experts at edmissions.com. Please feel free to contact us at [email protected]