If a student is about to finish college and is ready to focus on the nerve-wracking process of seeking their first job, the first thing they need to do during this confusing time is thinking and concentrate. Consider what they want, where they want to be in their professional life, and what their plans are for the future. Also, as the kind of work environment, they want to be in. Once they have decided what route they want their career to go in, they may start making lists.
College graduation is an exciting time for students. After years of study, they are free to choose the career path that suits them best.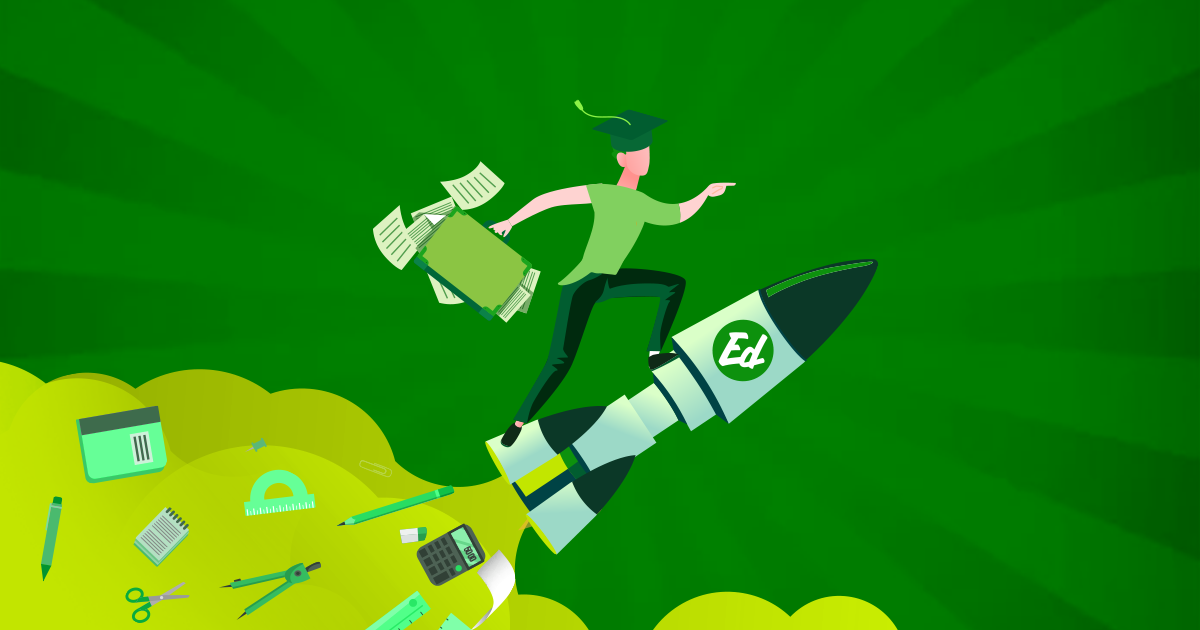 Define your interests
Students should list the types of employment they want based on their degree. Define the ideal job and then hunt for the one that comes closest to it. Students might wish to take some career exams supplied by their college's career counselling centre to help them with this. 
Once students have figured out what interests them, what they are good at, what sort of personality they have, and what's most important to them, they can move on to the next step. Students can begin looking for their first job.
Research potential career paths and jobs
Although students may have graduated with a specific major and career path in mind, it may not be clear how to apply to the jobs in that concerned industry. Students should begin by researching which jobs are available and narrow them to the ones that match their skills and interests.
When it comes to a career, you cannot afford to be lazy. Take the initiative to learn more about potential career options, what they entail and the route that is needed to follow.
Get an entry-level job
Sometimes, the best option after college graduation is to take an entry-level position to gain skills and experience. Even if the job isn't in their desired field or something students would be passionate about, a real-world, full-time job will help them build their resume and give them the support they need to plan for their future and prepare to earn their dream job.
Build a network and get referrals
In order to find a job, students must first build a network. Student's career path research will aid in the direction of their networking talks. When students have a good concept of which part of the labour market they want to concentrate on, students can ask informed questions that will help individuals better assist them.
As students build up their network, they will find that their connections are rooting for them. Typically, they won't mind helping you because they've probably been where you are right now. So, if you're looking for career guidance, industry insight, or internship leads, someone in your network can help you out. Most importantly these connections could also play an integral role in helping you secure your first job out of college.
Consider different career options
Just knowing what students want in terms of the nature of the job is not enough. They need to invest the right amount of time in figuring out their preferences. Many fresh graduates tend to overlook the basic topics like location, and timings since they are so bent on just getting a job as quickly as possible. 
However, students are advised to give serious thought to all such questions as they will eventually determine whether they will be happy at their new job or not. Just because an organization is offering you an impressive compensation package does not mean it is ok to accept a bad working environment. Students should make sure they strike the right balance.
Importance of Internships
Internships are the quickest way to the career of your dreams. Any business owner understands that recruiting a person is costly, frequently costing well into the five figures when training is taken into account. If they are going to spend that much money, they'd rather hire someone they know than someone they don't. Internships are popular with businesses for this reason.
Internships demonstrate real-world work experience as well as initiative on the part of the student. Internships can also be an easy way for students to try out different jobs and careers to see if they are a good fit for them. Make sure to include a relevant internship or two in your college experience to get the most out of your education.
Learning Valuable Skills
Students can begin earning skills and an education that will enable them to pursue their passions now that they have some ideas about what they enjoy doing and what they are good at. They can practise their skills in a variety of settings.
Students should gain knowledge and skills in many different subjects and also learn how to write and reason well and think crucially. These are some of the key skills students need to prepare for jobs that don't exist yet.
Talking to professionals and alumni
Make contact with alumni who are currently working in your chosen field and ask questions to them. To acquire an insider's perspective on the profession, ask them about their daily activities, challenges, experiences, and other specifics. Professional networking websites and personal contacts are excellent resources for locating such individuals.
Find volunteer opportunities
Volunteering is an excellent way to add experience to your resume. Volunteer opportunities help develop hard skills, like task management and leadership, along with soft skills, like communication and adaptability. Sometimes, volunteering can lead to a paid position with the organization or a full-time job elsewhere through networking while volunteering. Additionally, it feels great to provide a service to the community.
Making the most of your college education is essential to have the best opportunity of landing the job you've always wanted. And the sooner you graduate from college, the sooner you can start earning money.
Reach out to our Edmissions experts at edmissions.com for additional information on degree options and career paths, as well as advice on which colleges to apply to for your degree.
To get started connect with Edmissions experts at [email protected]