We live in a fast-paced world where almost everything can be done using a button or a click. The last two decades have been revolutionary in terms of technological advancements and have changed our lives for the better. This shift has brought with it many challenges. 
People have become far busier than ever before. The day-to-day activities have become quite complex and to make both ends meet, people do more than what is deemed healthy.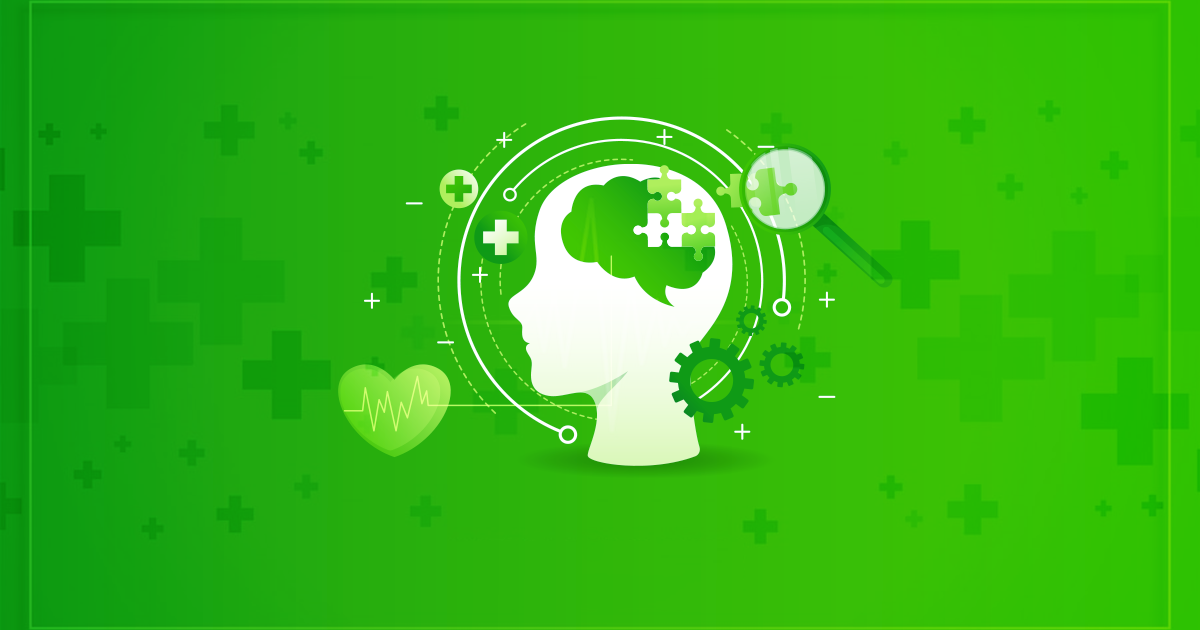 In the pursuit to perform well, most people tend to take their mental health for granted. The pandemic has further aggravated the situation, making it quite difficult for many to be at ease. Misinformation circulating on social media platforms has made lives much worse.
WHO has been regularly updating regarding the right and authentic information backed by research and scientific findings as weekly update. Lockdown has made people restless and the disturbances caused while sleep is also on the rise. Negative emotions such as nervousness, anxiety, stress, and depression are taking a big toll on people all over the world.
Mental health has been highly impacted due to the insecurities and uncertainties that surrounded the whole pandemic situation. Being vigilant of the symptoms of the people we come across and the psychological stigma that comes with it has also made it worse for everyone to accept the on-going situation.
The ones already with some mental and physical health illnesses are more prone to having a fatal outcome. The required awareness and knowledge regarding the pandemic, its effects, and how it can be countered are really missing in India.   
Here are some of the stats related to mental health during Covid:
More than 60% of the reported cases are of vulnerable people i.e. children, adolescents, and older adults.
More than 25% of the patients faced issues in terms of accessing the medications for their well-being.
56% of the young adults reported symptoms of anxiety and depression
Substance abuse spiked to 25% from 13% among youth
Suicidal thoughts and tendencies increased to 26% from 11%
The ones who lost their jobs amid the pandemic reported higher rates of mental illness
13 % of the adults reported new or increased substance use due to pandemic
Psychologists and mental health therapists have come to the rescue of many suffering from the issues and problems mentioned above. This crisis has indeed called for a better and enhanced outlook on a healthy lifestyle, which has been missing for a long time.
The void created between people has been bridged using digital technology. The government, local communities, and social workers need to step up to this occasion to help the marginalized, isolated, and the ones who are elderly. Volunteering has also helped many who were struggling to keep up with the troubling times of pandemic.
The pandemic has raised several questions as well as laid the foundation to work towards better living with a healthy body and mind. As the people couldn't go out and had to be with themselves, most were having a hard time being in such a setting.
Pandemic has forced humankind to look deeper and reflect upon how they have deteriorated not only the planet but their human mechanism as well. Now people are more conscious of keeping their body and mind healthy. 
The wake-up call from the pandemic has also made people strive for becoming independent and self-sufficient to be able to tackle such situations with positivity and hope. In recent research, it has been seen that people have started eating healthier homemade food and the pandemic will have a long-lasting impact on people's eating habits and lifestyles. 
Lockdown has taught many positive lessons that will be remembered for a long time. Even when the whole world was shut down, we were all connected online and were supporting each other during such a tough time. We all have found new ways to be at home and still be happy. 
Many of us found out our hidden talents which none study of us could believe in. We have also found new ways of managing our anxieties and stress. To be able to help others also made us feel good about ourselves. Showing gratitude for what one has and be content with it has also been missing before the pandemic.
Everyone was awestruck by looking at how the health workers came to the forefront and sacrificed their lives to serve others. We have grown out to be less materialistic than we were before the pandemic came. We actually need less things that we think. The biggest learning of all was that we are stronger when we are together.
With all such invaluable lessons that came along with the pandemic, we are left in gratitude for so many things that we have learned. Covid-19 came as big learning in disguise of the pandemic. 
Book your counseling session with Edmissions at edmissions.com to get the support you need. For advice on your study abroad journey, please contact an Edmissions expert at [email protected]