With the uncertainties that prevail around the covid-19 pandemic, it has become difficult for International students to decide whether to study abroad or not. Globally, many universities have started offering their online courses, and students who want to study abroad are worried about their uncertain future.
Attending the classes online can be a little daunting to International students at first but soon they will get accustomed to this. When the situation gets better, there are chances that the universities and colleges all over the world will start welcoming International students to their campuses.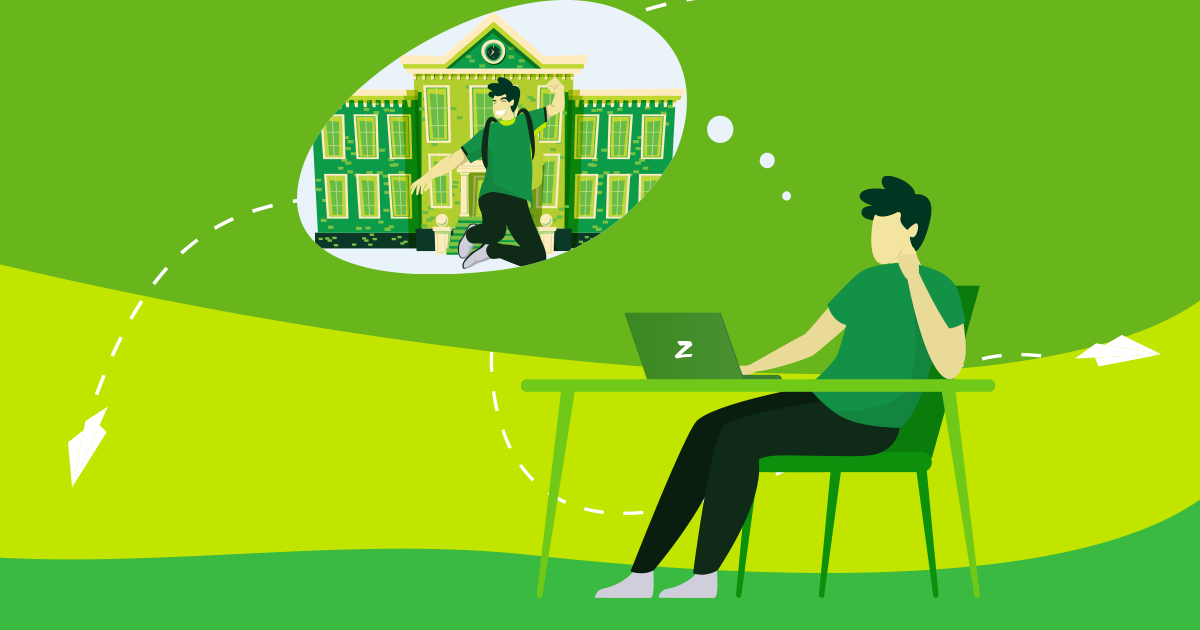 One of the main reasons why students prefer to go abroad to study is the fact that there is a lot of learning due to the exposure that one gets in a different country. Institutes abroad put more emphasis on hands-on and practical experience rather than just the theoretical aspect. The industry exposure that one gets at an abroad institute cannot be compared with.
Institutions strive to provide students with the best experience possible. Digital libraries have been opened, faculties and other resources are more accessible, and peer groups have been established to create a good virtual environment. 
Interacting with other students who are from different backgrounds also has a positive impact on the development of an individual's personality which helps in getting to know people well. After the pandemic is over, there will be ample opportunities for internships as well as for work since the void that has been created because of the pandemic would have to be filled with potential graduates and postgraduates. 
Many of the companies that are operating online are still hiring people and even during the pandemic. International students can reach out to them for potential internships as well as job opportunities.
Looking at the future and how pandemic has turned out for the education institutes, most of them would be moving to online platforms. International students will be able to obtain foreign degrees and diplomas without having to spend a lot of money on living expenses in the country they are studying in.
The Covid-19 pandemic has hit every industry and education institutes are expected to offer discounts on tuition fees this would also be a big opportunity for the people who want to study abroad.
F1 Visa will easily be provided to the ones who are starting their course online, which is a big enough incentive to start the course online. Though people are worried about getting their visas on time because of the pandemic, it is highly likely that when the pandemic ends, visa filling and procurement will speed up.
Many universities have already started with fee waivers for those who need financial assistance. Countries such as New Zealand and Australia have reserved funds for education sectors specifically pertaining to International Students.
Many prestigious institutes all over the world have extended their application window for International Students incentivizing them in making their study abroad decisions. In such a scenario, International students can first start their classes online and then travel to their respective campuses to resume their classes offline. 
Until classes are held online, students can enhance their skills, which will be of great value when they come to campuses to apply for jobs and internships in that country. 
Now is the time to study abroad! Get in touch with Edmissions that help you connect with graduating students and alumni to help you pave your way to success. At Edmissions, you can get in touch with the alums of your favorite institutes and get to know all that is required before making the right decision for your study abroad.
Prospective students can also read the ratings and reviews given by alums. The experiences shared by alums at Edmissions can be of big help and guide students to get the right insights regarding their favorite college or university.
Edmissions is your friend in deciding your study abroad journey. Sign up now at edmissions.com and start interacting with alums and get all your questions resolved. To know more, feel free to reach us at [email protected] to speak with our Edmissions experts who will be happy to help you.